Having a car is great, but owning a car with tinted windows is a whole other level. This is one of the accessories you can choose for your car, which has both practical and aesthetic properties. These glasses allow you to be more comfortable inside your vehicle and to be optimally protected from the sun's rays, as well as another layer of privacy.
Of course, aesthetics are no less important, so you can be sure that your car with tinted windows will be a real hit. However, after a while you will have to remove the window tint and replace it with a new shade. If you do not know how to remove window tint you will find a short, yet helpful guide below.
1. Steam cleaning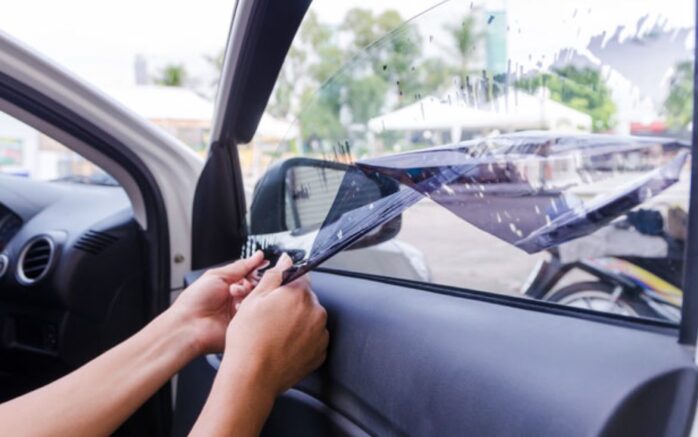 One of the methods you can use for this purpose is steam cleaning, which involves using a fabric steamer. Just lean it against the window, let it steam for a few minutes and you will be able to notice how the glue melts. After a while, the ink will be almost completely removed, leaving only a little glue that you need to get rid of.
When using steam cleaning to remove window tint you can take this opportunity to clean the upholstery of your car and add a little extra freshness.
2. Hairdryer method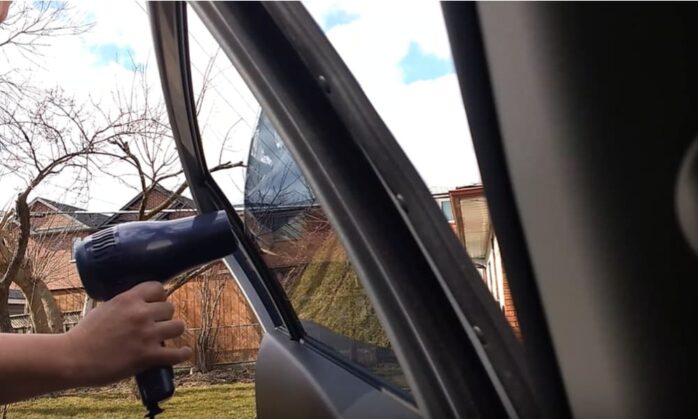 Use a hair dryer to dry your hair after washing, but did you know where else this item can be useful? That's right, for removing the window tint on your car. Another easier way to get rid of ink from car windows is to use a hairdryer. For starters, you want to choose a good angle and place the hair dryer about 2 inches from the window. Direct warm air into the window and keep the hair dryer until the glue melts enough. You will know that the glue is ready when you can lift the edge with your fingernail. The next tool you will need is a clean towel to remove the glue. If the glue is still too firm in some places, run the hair dryer over it for a few more minutes. Finally, grab a window cleaner and run it over the entire surface for the final dazzling result.
3. Use a razor blade and soapy water for small areas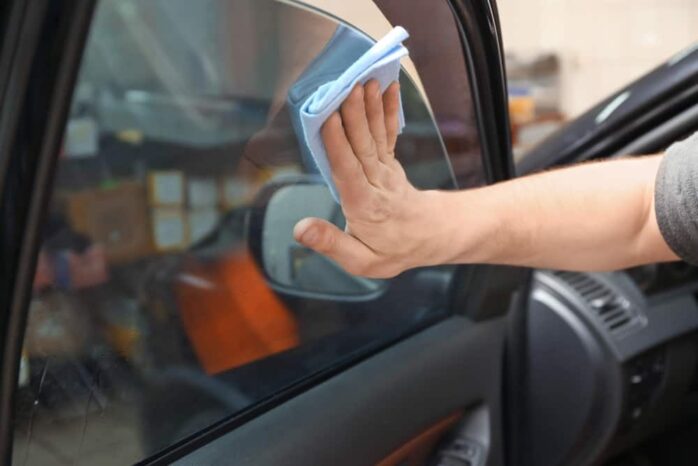 In situations where you want to remove tint from small areas you will want to use one of the methods that is slow but very effective for this. It involves using a razor blade to cut the edge of the tint and then peeling off the entire surface. Yes, there will be some messy edges, but you'll come back to that later, when all the film is removed.
When you are done with this, make some soapy water and spray the entire surface with it. Hold on to this for a while, and rub the soapy water with a sponge until all the glue has been successfully removed. And of course, don't forget the glass cleaner in the end, for the optimal final result.
Conclusion
Having window tint on your car is amazing, but it requires regular maintenance and replacement. To successfully remove window tint, try some of the methods we previously mentioned and conclude which one works best for you.