Summer temperature and weather vary around the world. Some places have a temperature of 35 to 40 degrees Celsius, however, the humidity level is high enough to make a person feel suffocated. No airflow, high humidity and temperature make the weather unbearable. Likewise, some places have a temperature that goes as high as 50 degrees Celsius.
Whatever the place is and wherever you are, you will need clothes that can go well with summers. You need to wear something that can make you feel comfortable in the scorching heat. Therefore, designers are always trying their best to provide you with the coolest material.
The coolest cooling technology for a shirt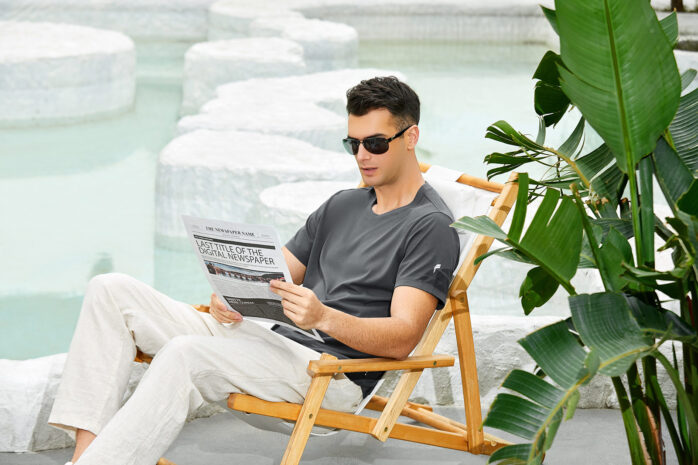 One such achievement is the introduction of Fioboc cooling technology. This technology works by adding super micro-ice particles to the fiber. These particles make the fabric cool and provide you with a comfortable experience. The fabric material with this technology helps you to lower your surface body temperature.
In addition to this, this Tech cooling t-shirt has an eco-friendly fabric. It has 34 percent bamboo fiber and 34 percent long-staple cotton. Furthermore, there is 32 percent Sorona fiber. Thus, all these eco-friendly and degradable constituents make the fiber the best. You can use the Coupon code CJ15, to get a discount.
Here are some materials that you can wear during the summers.
1. Cotton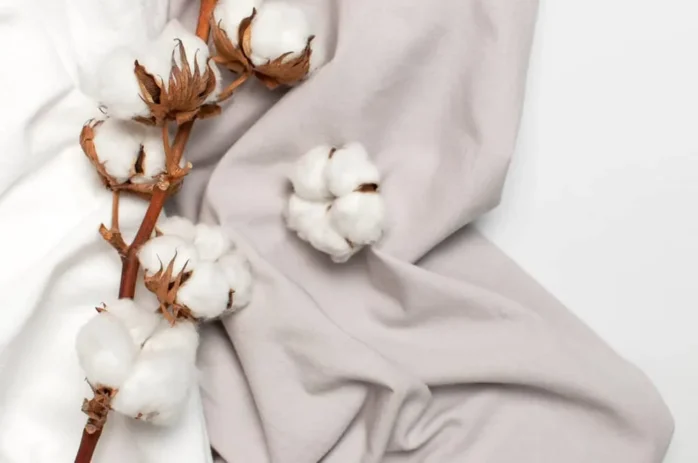 The best material that you should wear in the summer is cotton. In addition to this, it is also the most common and popular fabric for hot regions. Cotton is breathable and also very lightweight. Therefore, it is comfortable to wear. In addition to this, it absorbs moisture quickly. Thus, even if you are sweating, it won't flow on your body.
Instead, when your sweat comes in contact with the fabric, it absorbs it quickly. Thus, it works well for dissipating heat from your body and making you feel less hot.
In addition to this, cotton is available in various styles and color options. It is very easy to color and therefore, you get a lot of options to choose from.
You can choose to wear a 100 percent cotton fabric or have a mix. It is available in various mix options. A 100 percent cotton fabric is comfortable to wear but it easily gets wrinkled.
Therefore, if you do not want that to happen, you will need a polyester mix. Likewise, you can get a blend of mixtures to get party wear. So whether you want to wear it casually, for parties or while exercising, you will have the right material for that.
Another thing that you should know about cotton is that it easily absorbs moisture. So if you are sweating, the fabric will instantly absorb it all. Thus, it will become wet. Also, if you are somewhere with no air-conditioning, you will sweat a lot. Thus, the areas around your neck and armpits will get stains. So if you are wearing light colors, the stains will be visible.
2. Khadi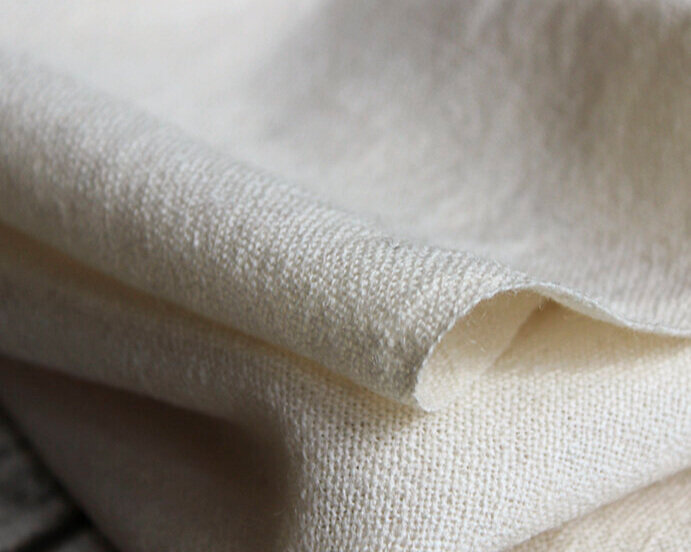 Khadi is a material that contains cotton. However, what makes it different from a piece of regular cotton fabric is that khadi is hand spun. Although the main component is cotton, it sometimes also contains wool and silk and a mixture of these materials. This material is suitable for all weather conditions. It will keep you warm during winters and cool during summers.
In addition to this, it is cool and stylish. Sometimes, people also give it a wash from starch water. This makes the fabric stiff and has a completely different texture. So if you want to try something like this, give it a shot.
3. Linen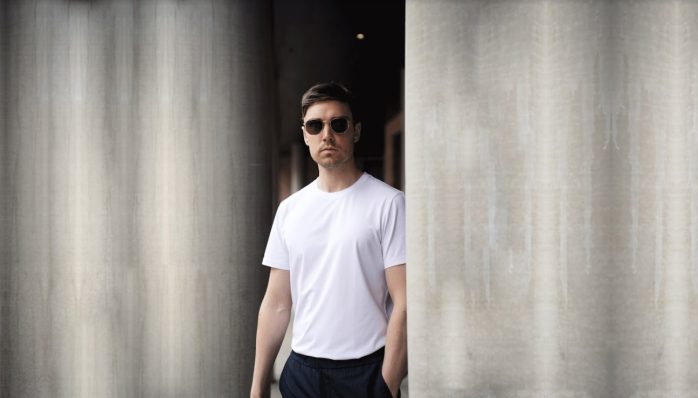 Linen is also one of the most widely used fabric materials. It has a flow and is soft. Although it gets wrinkles easily, it is soft and comfortable to wear. It is also available in two forms. One is a lighter material which is specially made for extremely hot weather. It is lightweight and absorbs moisture quickly.
The other one is a bit thick and tough. It is suitable for normal weather conditions. Or you can wear it in winter along with a jacket or something warm like a shawl.
Whichever you choose, linen is breathable and durable too. Furthermore, it is available in many different colors and patterns. Therefore, you can easily get the style and pattern of your choice. Or you can buy the fabric and get it stitched according to the design that you like.
4. Crepe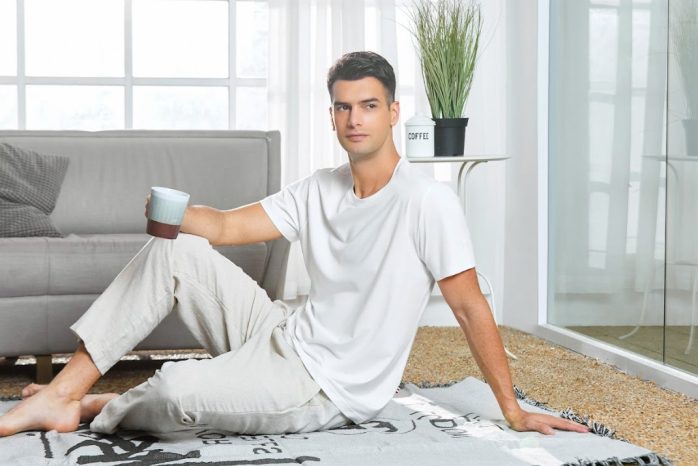 Crepe is an extremely lightweight, breathable and soft material. It is mainly known for its light texture and flowing silhouette which gives a lot of design options. You can style it the way you want and this makes it most suitable for different dresses.
In addition to this, crepe also possesses a lot of qualities like satin silk. Besides, it is not shiny. So if you are in the blazing sun, it won't reflect the light. Instead, it gives off a soft and comfortable look. In addition to this, it absorbs moisture easily. Therefore, it is suitable for summers as it allows you to breathe and also keeps your skin dry even if you sweat.
5. Chambray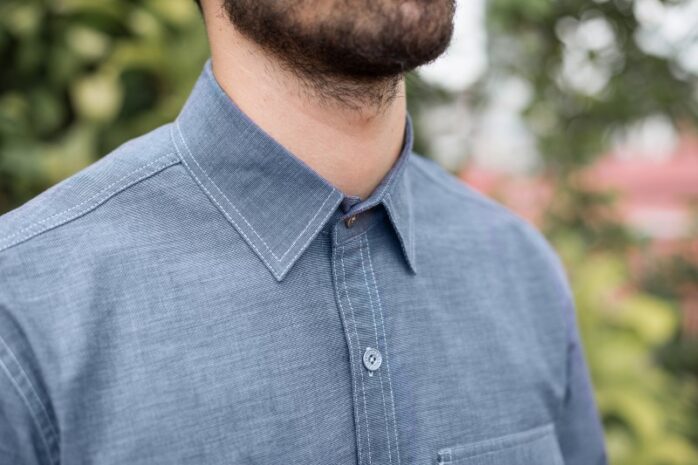 It is suitable for people who love denim. Wearing denim jackets and jeans is not very comfortable in summer. However, there is this fabric chambray which is a substitute for denim. It is lighter in weight and is more breathable. Therefore, it makes a perfect choice.
In addition to this, it has a flowy texture that gives a lot of room for design. Therefore, this is also one of the favorite fabric materials for designers. It makes the perfect summer shirt. Furthermore, it has a cotton plain weave and therefore, it will be comfortable to wear.
The main and most common color is denim blue but there are other options available too. So you can get chambray in even khaki and gray colors.