As an aspiring elk hunter, there are new challenges to face that should be viewed as positive ones. After all, hunting elk is a step into the big game hunting category, and that says something about your ambition to reach new heights as a hunter. If you're accustomed to deer hunting or hunting small game, then there are some definite adjustments you'll need to make to suit up for your first elk hunt.
In summary, this article will help lead you in the right direction before your first big elk hunt. These are the elk hunting tips that all beginners must know before they step foot in the field. Once you know them, you'll have the best chance of bringing down your first bull.
1. Prepare for the Higher Altitude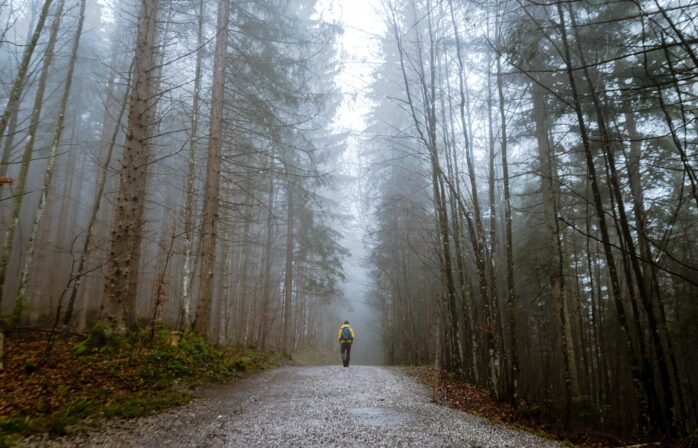 If you're someone who lives at sea level, then trekking up the mountains of Colorado or other areas of the country to hunt elk is a major adjustment. For multi-day elk hunts, your lungs are going to be tested if you jump right into the hunt without getting acclimated first.
For this reason, it's best to arrive at your destination early and spend a few days acclimating before you begin your hunt. Additionally, higher altitudes come with greater temperature shifts. What may feel like a warm afternoon can quickly turn into an icy night.
Because of this, it's critical to get acquainted with mandatory elk hunting gear for cold weather conditions. The bottom line is that you're going to need to sleep comfortably to keep up with the grueling days that require waking up before sunrise.
2. Don't Let Flab Get in Your Way
If your goal is to bow hunt elk, then you need to be in good shape. This point is a continuation of tip #1 since the better shape you're in the quicker you'll be able to acclimate to the higher altitude. Additionally, voyaging through the backcountry with nothing but your gear requires muscle mass, tone, and enough endurance to not whine along the way.
Next, if you have the chance to spot an elk within fifty to seventy yards, you need to be quick on your feet and focused with your bow. In the event that a bull charges you, there's no time to think twice about your shot because there's nothing standing between you and the charging elk.
Consequently, you'll also want an elk hunting bow that you can count on to deliver. The pros at Western Ridge Elk Hunters recommend bows by Bowtech, PSE, and Bear that deliver plenty of speed and power.
3. Scan the Area You Plan to Hunt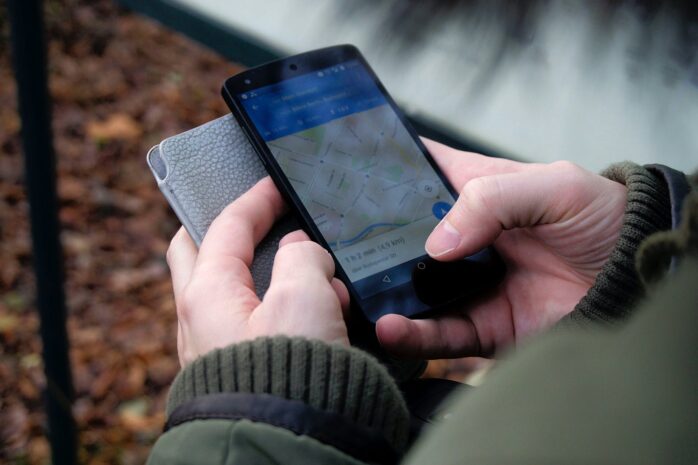 Whether you're using a good ol' fashioned map or an advanced GPS unit, it's important to scan the area that you plan to hunt. By taking this step, you avoid needless hiking, and you get a better lay of the land before your boots hit the ground.
When scanning the area, look for places to visit where elk usually congregate, such as a creek. Then, take the time to mark these areas of interest. Ultimately, you'll give yourself the best chance of spotting elk without feeling lost along the way.
4. Simulate Real Elk Hunting Scenarios
If this is your first elk hunt, then chances are, you're in no way prepared for the gnarly terrain that you'll need to draw your bow on. To simulate the real thing, it's imperative to do some target practice form wicked angles with obstructions.
Additionally, you'll want to find ways to get your adrenaline pumping because your pulse will rise when you draw your bow on an elk. Next, it's important to keep in mind that your pack could be fully loaded on your back when you take your shot, which is another obstacle in itself.
The key takeaway here is to put yourself in challenging scenarios during target practice until you feel comfortable that you'll be able to hit your mark when it comes time in the field. This means wearing your gear while practicing from challenging angles.
5. Pace Yourself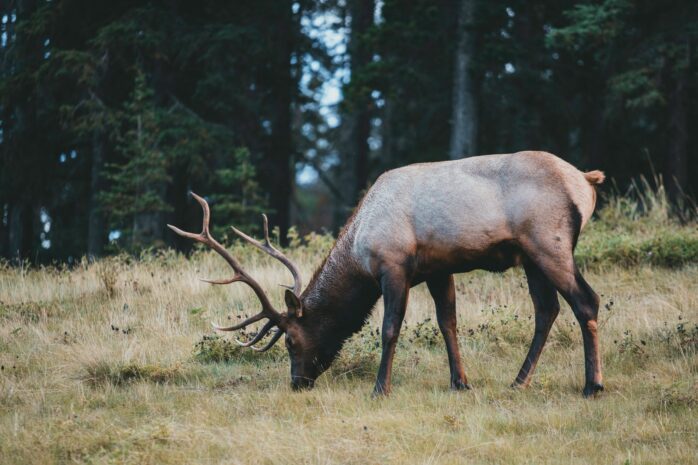 When you're new to elk hunting, you're going to be dead set on spotting your first bull.
However, the reality of the situation is that it could take days and days before you get your chance. What will be your reaction if you don't have success in the first several days? Will you throw in the towel?
Of course, you never want to throw in the towel. The point is to pace yourself to extend the hunt in a healthy manner until it's actually finished. If you use all of your energy on days one and two, you're going to exhaust yourself quickly, which will be a massive detriment to your hunt.
Depending on the allotted time you have for your hunt, there might be days in between that you need to take completely off to recoup your energy, and this isn't a bad thing.
Wrapping Up
If there's one thing you absolutely must do, it's to enjoy yourself along the way. While preparation is of the utmost importance, it's also just as critical to enjoy the experience. If you come up short on your first hunt, there's always a next time. The goal is to take what you learn from each hunt and bring it with you to the next one.