As you develop your career, you get more and more offers to speak at various events, address your audience directly and convey some important offers. While this is a phenomenal way to reach people, motivate them to make some positive change or buy something from you, most people still have a barrier in this field. Public speaking is a difficult task for many that comes with many obstacles. Yet, like many others, this is a skill that can be learned and improved. With a little practice you will progress significantly and become a great public speaker. Here are some tips and tricks for being a great conference speaker.
1. Make sure that your appearance contributes positively to your words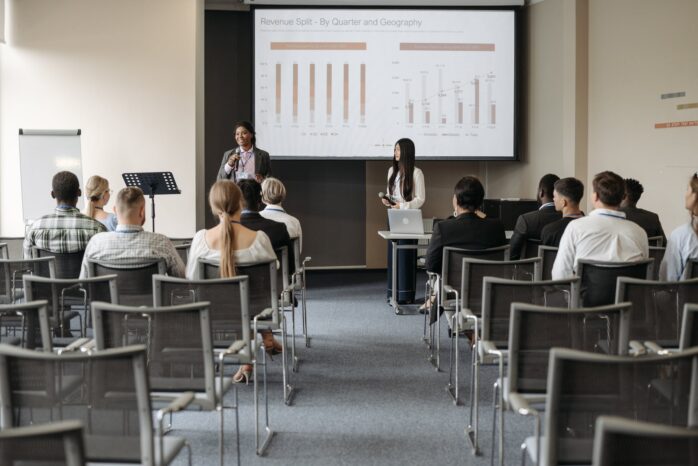 When it comes to speaking in public it is important to know that words are important, but that this is not what you should put the most emphasis on. When you talk at conferences, people watch and listen to you at the same time, so both things have to be synchronized.
Make sure you wear a wardrobe that fits the theme and that your entire appearance really makes sense. The goal is not just to convey a message to people, but to make sure they remember it and take it home from the conference. In this endeavor, it is important that you look good and that you are both pleasant to listen to and watch. Wear something that makes you feel good and look good, fix your posture and you will immediately feel more confident. And when you feel confident, your words sound different.
2. Make you speaking dynamic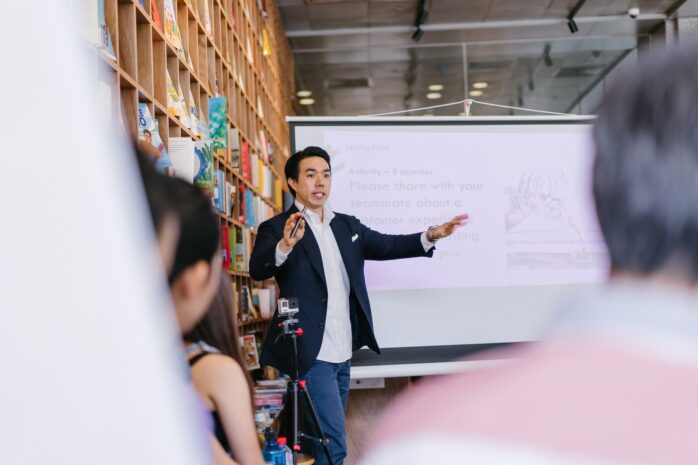 Another good tip when speaking at events is to make your performance dynamic. This means that you do not stand still and just say the words, but you also insert other elements that contribute to the audience finding your speech much more effective. Use your hands when explaining, feel free to get up, and then sit down again, play with the tone of your voice. All this will contribute to the final effect and ensure that people experience you as one of the best business speakers they have met.
3. Engage the audience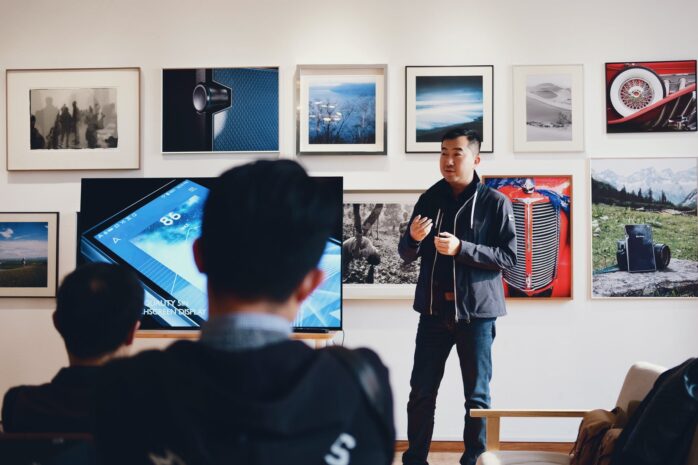 Another way to improve your speaking at conferences is to consider engaging your audience. The most charismatic public speakers people generally consider to be those who are not the only ones who speak at their events. This means that the audience loves when the people who give the speech also call out the people in the audience, asking them for their experience and opinion. This introduces an interactive element into speaking and makes events like this very interesting and exciting. Ironically, one of the best ways for people to consider you a good speaker is to let others talk. Interesting.
Conclusion:
While you may not be a good public speaker at the moment that doesn't mean it can't be changed with a little effort and practice. There are many ways to improve your speaking skills. Make sure that your appearance contributes positively to your words, make your speaking dynamic, and don't forget to engage the audience, if possible.