Even if you only watch one Rosamund Pike movie, the chances are you fell head over heels in love with her. It seems that she can play any role, and it is one of the reasons audience and critics absolutely adore her. In 2015, she was nominated for an Academy Award for Best Actress for her role in Gone Girl, and in 2023, she won a Golden Globe for I Care a Lot. So, what are other films of hers you should put on your to-watch list?
1. Die Another Day (2002)
If you really want to explore her career, we suggest you begin with her debut on the big screen. In 2002, Pike portrayed the role of an undercover agent, Miranda Frost, in a James Bond movie. We are certain you saw this one with Pierce Brosnan in the title role and Halle Berry. Even though this was the first time the audience had a chance to meet her, Pike was nominated for the Saturn Awards and also won the Empire Award for Most Promising Actor.
2. Pride and Prejudice (2005)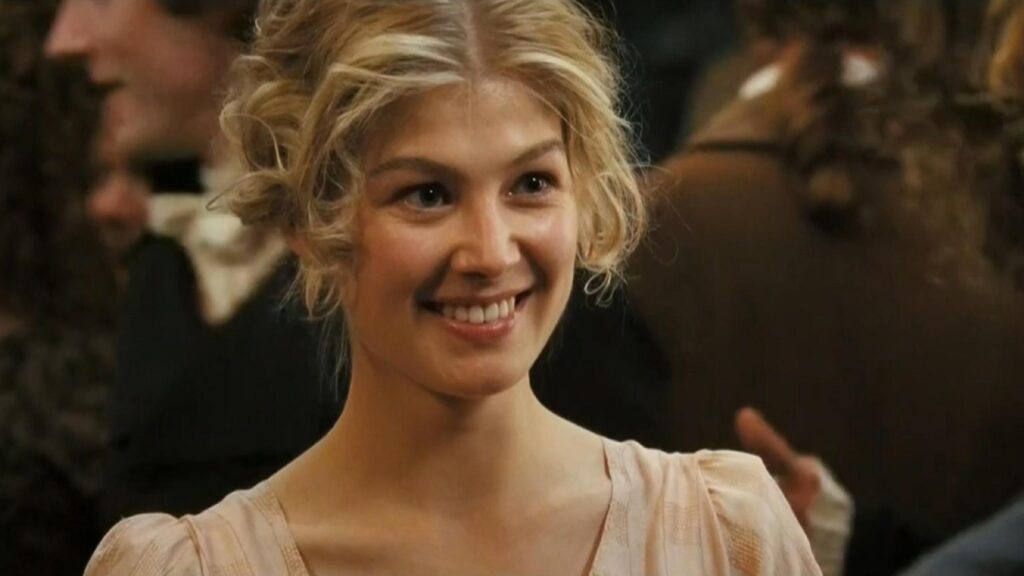 In 2004, fans got a chance to see another adaption of Jane Austin's novel, with Keira Knightly and Matthew Macfadyen playing the roles of Lizzie and Darcy. Well, Pike played the role of the oldest Bennet daughter, Jane. At the beginning of the film, she falls in love with Charles Bingley, a wealthy young man, their new neighbor. Soon, Jane breaks things off with him, believing that he is not the man she thought he was. However, in the end, Bingley steps up and asks her to marry him.
3. Hostiles (2017)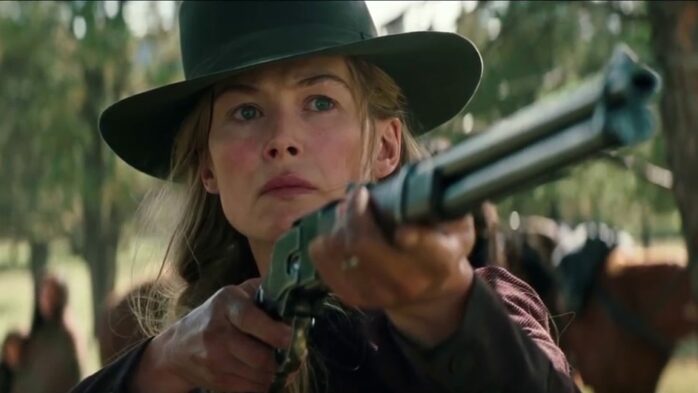 If you are a fan of modern western movies, you need to watch this one. The film follows the story of Army Captain Joseph Blocker, who has to complete a task he is not very happy about. Rosamund plays the role of Rosalee Quaid, whose entire family was murdered by a group of Native Americans. She joins Blocker on his journey, trying to survive and learn how to live in a violent world without her loved ones. According to Scott Cooper Miami Beach director, Pike did a magnificent job in this title, and we couldn't agree more.
4. The World's End (2013)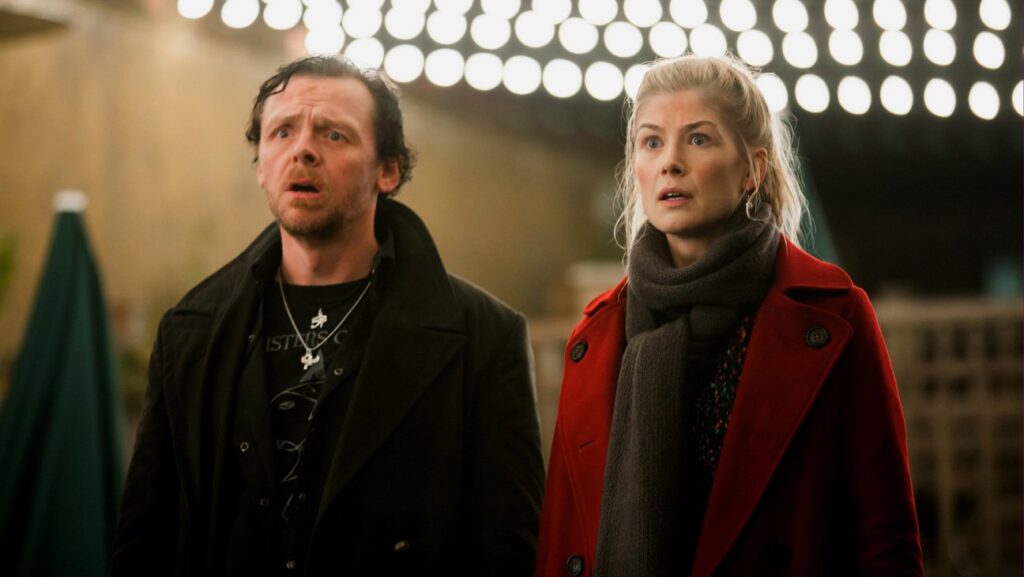 The plot of this sci-fi comedy revolves around five friends who returned to their hometown with the goal of reenacting a pub crawl they didn't complete successfully over twenty years ago. Pike plays the role of Sam, one of the guys' younger sister, who joins them on this adventure. As they begin their quest, the group soon realizes that something is very off with the town and its residents.
5. Fracture (2007)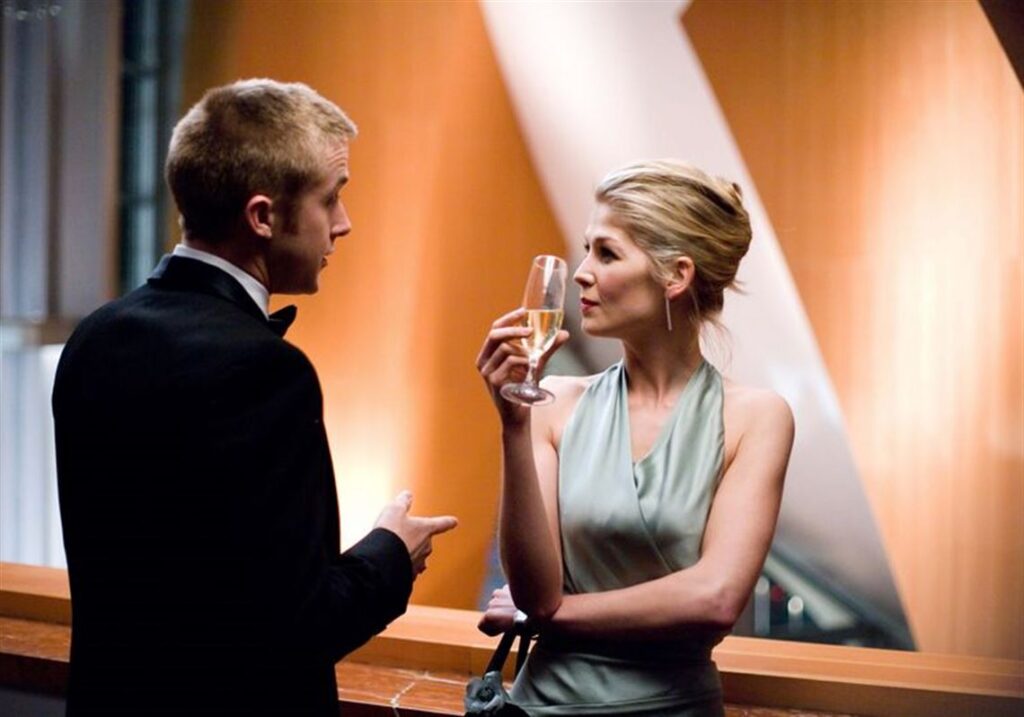 Finally, we have a recommendation for a thriller movie starring Anthony Hopkins and Ryan Gosling. Ted Crawford (Hopkins) discovers that his wife is cheating on him, so he decides to plan a perfect murder and kill her. However, when the police come to the crime scene, the leading inspector learns that the victim is not deceased and that she is actually his lover. After confessing to attempted murder, Crawford meets Willy Beachum, a deputy prosecutor working his case. Beachum assumes it will be easy to close the case and get the verdict, but he soon realizes that is not the case.