Each of us has an activity that is our favorite. Each of us wants to practice something in our free time and enjoy one of the many activities that are regularly the choice of many people.
So each person according to their interests and according to their personality chooses one of the activities such as fitness, recorded film, and series content, written works, art, or gaming. Gaming is a particularly popular activity lately that is decided by many people around the world. Over the years, more and more people have opted for gaming because it offers a wide range of games that can be played as an activity, and one of them is World of Warcraft.
World of Warcraft over the years has been and remains a really popular option that is chosen by many players around the world. It is a gaming option that has existed since 2004 and which over the years has been modified and improved many times precisely because of its popularity and because a large number of players play it every day. So that this game does not become boring and to offer many new opportunities and challenges to gamers. So this game was improved several times, and that resulted in a lot of impatience and excitement among the players who say they enjoyed the changes.
As we said World of Warcraft is a really popular option. You can always find a lot of positive comments and positive recommendations on the Internet for those who have not yet tried this game, and want to try something new. There are also a number of questions on the internet regarding this game. Some of them are how to get better at playing, how to achieve greater success, but lately, other questions have been asked. Some of these questions are what the abbreviations Pve and PvP mean where they seek to explain these terms in more detail. Since relatively clear answers are rarely found on the Internet, we decided to pay a little attention to that point and bring you answers to these questions.
Today we will talk about Pve and PvP, ie what they mean and what is their place in WoW gaming. So let's see what exactly it is about and come up with the answers together.
What does PVE mean? Let's find out everything about this concept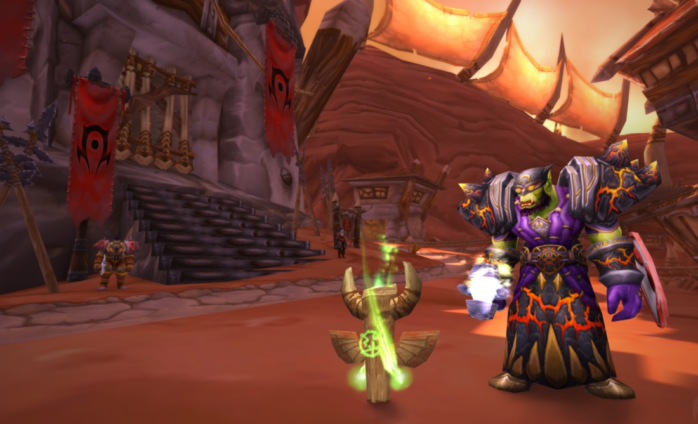 World of Warcraft is a game full of possibilities. Those who have played this game over the years already know the advantages and possibilities, but some of them are not yet familiar with it. In addition, this game is full of some terms that not every gamer knows. One of those terms is the term PVE which is really unknown to most of the fans of this game.
Player versus Environment or abbreviated PVE is a concept of games in which the player fights and does so usually not against another person or human character, but usually with monsters, strange creatures, groups of people, or segments of society that are handled or operated by the computer systems themselves. This form of concept is typical for all types of games such as World of Warcraft and they especially need the strength required by players.
That is why every player needs to show strength in order to be able to progress in playing the game. This means that you also need to work on your skills, and if that does not work for you then you need to ask for help. What help could you ask for? It is best to seek the help of an experienced friend, a well-known gamer who offers help through tutorials on YouTube, and the best option is to buy WoW raid carry which is a convenient way to boost and empower players to play even the most challenging moments in the World of Warcraft.
Be focused and you will be able to be strong, calm, and have success in playing this game.
What does PVP mean? Let's see what this concept brings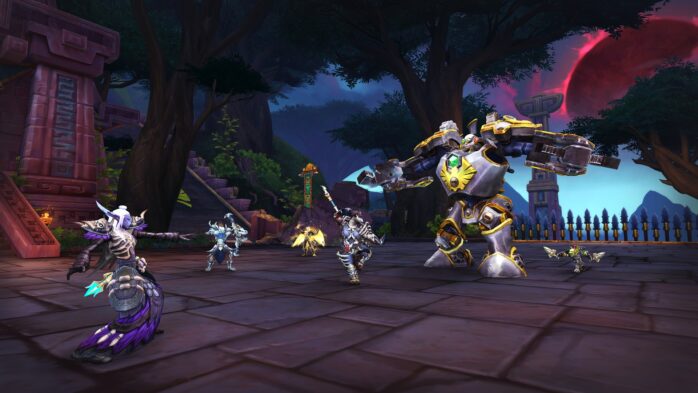 WoW is a complex of differences that is united in one game. Here, in addition to playing against monsters, miraculous creatures, and in addition to fighting various groups and groups, you can also fight other players. It is part of the PVP concept that promotes this. PVP or Player versus Player is a concept that is also available in World of Warcraft. It is a concept that promotes a match or fight between two or more players. It is a concept in which two players or more players who are networked on one of the servers on which you can play World of Warcraft and fight with each other, ie show who knows more and who is more powerful.
Each player's power is different and it's good to know that if you are not powerful enough and do not have a strong enough WoW character you can work on it for a while or just boost yourself up to be able to fight other players.
It is important to always be focused on the outcome of the game!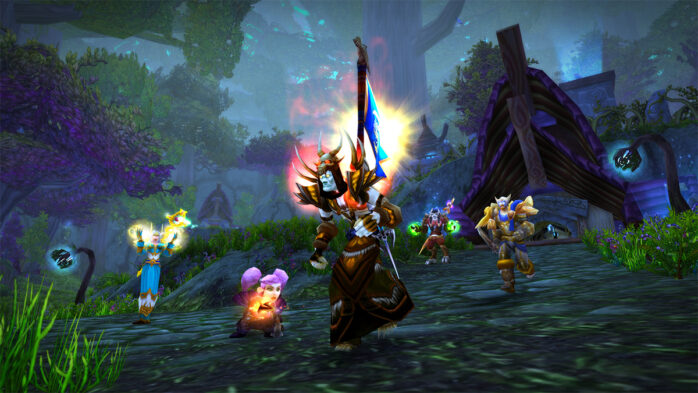 If you're in a competitive spirit, then it's good to know that World of Warcraft is made for people like you. If you like games with such a gaming spirit, then this one is perfect for you. But if you already want to be a part of that whole gaming story you have to know that you need to focus as much as possible on success and focus on the results of the game. It requires hard work and you need to focus on improving your skills in the best possible way in order to show what you know and show other players what your power is and how much it is.
Now that we have clarified these terms, we are sure that for you gamers and fans of computer games and gaming in general, things are clearer and you are happy with what you received as an answer. Now it is much easier for you to understand WoW, it is much easier to progress and go to new victories by opposing other players. Together for new victories, stronger and more persistent in the fights!