Whether you're dealing with a painful injury or chronic condition, finding the right orthopedic surgeon is a crucial step towards healing and regaining mobility. Arizona, known for its warm weather and active lifestyle, has a rich network of excellent orthopedic practices to cater to its diverse population.
Here, we present some top orthopedic surgeons you can trust in the Grand Canyon state, each bringing their unique experience and skills to the operating table.
Integrated Orthopedics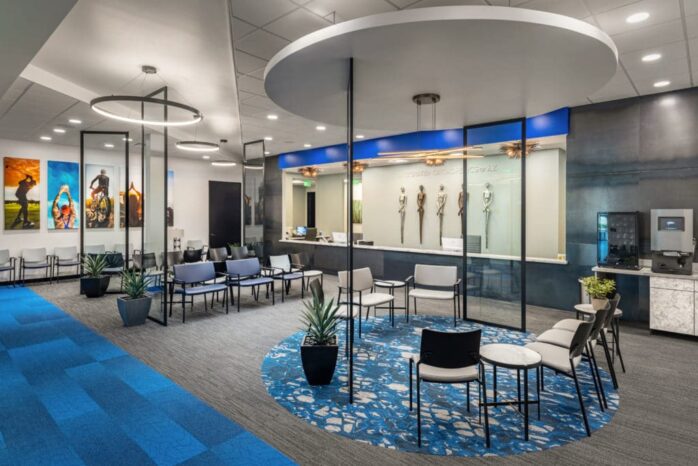 A premier choice for orthopedic care in Arizona, Integrated Orthopedics, led by Dr. Brian Gruber, is renowned for its comprehensive approach to patient care. They offer a wide range of orthopedic services from arthroscopy, total joint replacement, fracture care, to sports medicine. As a board-certified orthopedic surgeon, Dr. Gruber demonstrates excellence in minimally invasive surgery and the latest in PRP therapy. His exceptional commitment to patient care is reflected in the warm testimonials from numerous patients, making Integrated Orthopedics a trusted practice in Phoenix and its surrounding areas.
Scottsdale Orthopedic Surgeons
Another eminent institution in Arizona is Scottsdale Orthopedic Surgeons. With a team of proficient surgeons, they specialize in sports medicine and joint replacement. Dr. Michael Domer, an expert in arthroscopic surgery and sports medicine, leads the team with a steadfast dedication to his patients. Dr. Domer's thorough understanding of complex orthopedic conditions combined with his commitment to innovative treatments puts Scottsdale Orthopedic Surgeons on the map as a trustworthy provider.
Banner Health
In Phoenix, Banner Health stands tall, boasting some of Arizona's finest orthopedic surgeons. Dr. Clifford Jones, renowned for his expertise in trauma surgery, stands out with numerous peer-reviewed articles under his belt. His pioneering work in fast-tracking patient recovery after orthopedic surgery sets him apart. Dr. Jones, along with his team at Banner Health, continually enhance their services to provide the best orthopedic care possible.
Tucson Orthopedic Institute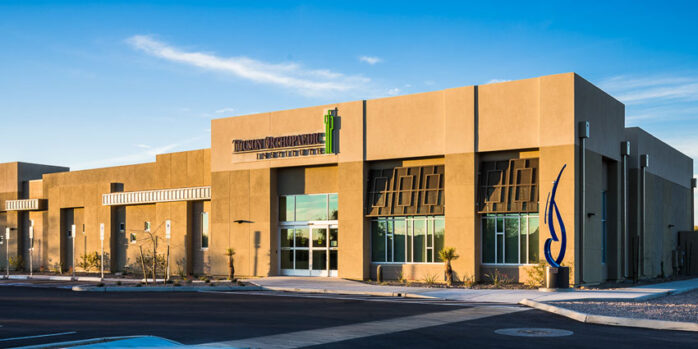 In southern Arizona, the Tucson Orthopedic Institute is a well-regarded name in the field. Their team of specialists, including Dr. Edward Petrow, an expert in arthroscopic and reconstructive surgery of the shoulder, elbow, and knee, deliver comprehensive care for patients. Dr. Petrow's dedication to innovative techniques ensures that his patients receive the most advanced treatments, earning the Tucson Orthopedic Institute its reputation as a leading orthopedic provider.
The CORE Institute
The CORE Institute, with locations throughout Arizona, houses some of the state's top orthopedic surgeons. Dr. Dathan Smerage, a specialist in joint replacement and revision surgery, leads the charge with his innovative approaches. His deep commitment to patient wellness and successful outcomes cements The CORE Institute's place as a highly trusted provider in Arizona.
Phoenix Spine & Joint
Specializing in minimally invasive surgery, Phoenix Spine & Joint is a trusted name for back, hip, knee, and shoulder ailments. Led by Dr. Daniel Lieberman, a pioneer in minimally invasive spine surgery, this institute ensures the highest quality care. Dr. Lieberman's dedication to patient recovery and his surgical precision have led to Phoenix Spine & Joint being highly recommended for those seeking orthopedic care.
OrthoArizona

OrthoArizona, with 70 top-rated orthopedic surgeons across 22 locations in the state, caters to a broad range of orthopedic needs. Dr. Shelden Martin, a recognized name in shoulder and elbow surgery, is a key member of this team. His passion for helping athletes return to their sports and dedication to patient-centered care make OrthoArizona a reliable provider in the Arizona orthopedic scene.
Arrowhead Orthopaedics
Arrowhead Orthopaedics in Glendale is home to Dr. David Ott, a well-regarded name in the field of orthopedic surgery. Dr. Ott's specialty is in sports medicine, knee, shoulder, and joint replacement. His patient-centered approach to care, along with his track record of successful surgeries, has made Arrowhead Orthopaedics an ideal place for patients seeking quality orthopedic care.
Prescott Orthopedics
In Northern Arizona, Prescott Orthopedics is known for its outstanding orthopedic care. Led by Dr. Mark Mellinger, who specializes in sports medicine, shoulder, and knee surgery, the practice is celebrated for its state-of-the-art facilities and patient-focused approach. Dr. Mellinger's exceptional surgical skills and dedication to ongoing education highlight Prescott Orthopedics as a leading orthopedic provider in the region.
Southwest Spine & Sports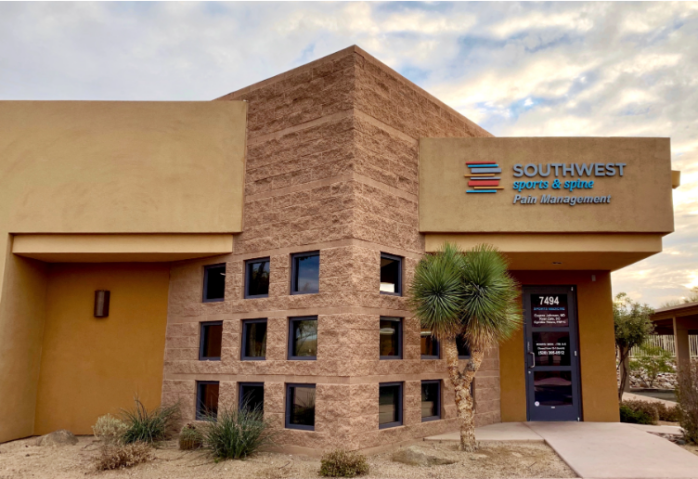 At Southwest Spine & Sports in Scottsdale, you'll find Dr. Michael Wolff, a trusted name in non-surgical orthopedic treatments, interventional spine, and sports medicine. His mastery in cutting-edge treatments like stem cell therapy and platelet-rich plasma therapy have helped countless patients recover mobility and live pain-free lives, establishing Southwest Spine & Sports as a preferred choice for patients seeking innovative orthopedic solutions.
Sun Valley Orthopedic Surgeons
Sun Valley Orthopedic Surgeons in Peoria offers personalized, comprehensive orthopedic care. Dr. Gerald Yacobucci, a well-respected name in shoulder and elbow surgery, heads the team. His commitment to using the latest techniques and advancements in arthroscopic surgery has cemented Sun Valley Orthopedic Surgeons as a trusted provider in Arizona.
The Joint Replacement Center of Scottsdale
The Joint Replacement Center of Scottsdale is known for its exceptional care in hip and knee replacements. Dr. Brandon Gough, a top orthopedic surgeon, is well-respected for his work in robotic and minimally invasive joint replacement surgeries. His patient-first approach and dedication to delivering the best surgical outcomes make The Joint Replacement Center of Scottsdale a reliable choice for patients seeking joint replacement surgeries.
Center for Orthopedic Research and Education (CORE)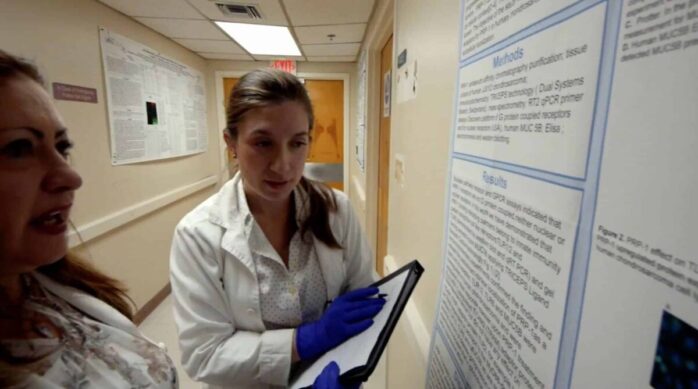 The Center for Orthopedic Research and Education (CORE) in Phoenix, with its diverse team of specialized orthopedic surgeons, provides top-notch orthopedic care. Among the standout practitioners is Dr. John Brown, who specializes in orthopedic trauma and joint reconstruction. His commitment to pioneering research and individualized patient care has made CORE a trusted name in Arizona's orthopedic scene.
In choosing an orthopedic surgeon in Arizona, it's essential to find one who not only has the skills and expertise to address your specific condition but also aligns with your communication style and shares your approach to health and well-being. Remember, it's your body and your health – you deserve a surgeon who respects that and works with you to achieve your health goals. With the rich selection of top orthopedic surgeons in Arizona, you are sure to find the perfect fit for your needs.
In conclusion, Arizona boasts a robust network of outstanding orthopedic surgeons. From Integrated Orthopedics to Southwest Spine & Sports, each institute mentioned above brings a unique set of services, specializations, and a deep commitment to patient care. When choosing a provider, it's crucial to consider the surgeon's experience, specialties, and approach to patient care. A good rapport with your surgeon can make a significant difference in your treatment experience and recovery journey.