As '90 fashion returned, skate style became popular again. We're sure you often see oversized graphic tees and Vans sneakers, and that's exactly what skaters wore in the 1990s. No matter how casual this style is, it still catches the eye, which means that you will always be noticed. In order for you to adopt this rebellious attitude and modern threads, you only need a little expert advice.
Classic style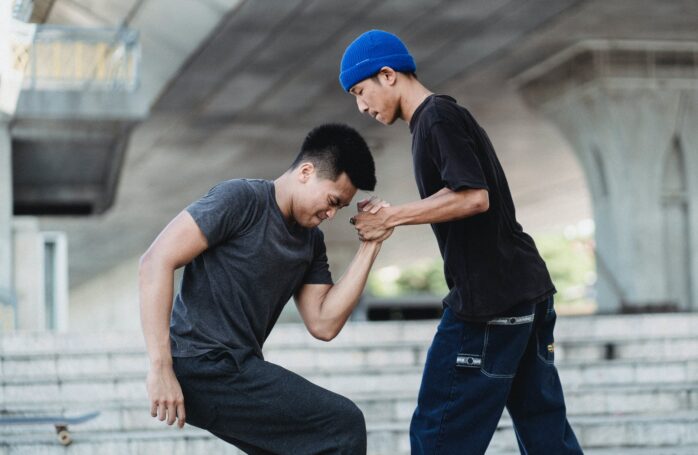 If you like this idea, then you need something urban and relaxed. For example, you can often wear T-shirts in dark tones that contain large messages, graffiti or brand names. In addition, it is best to wear large sweatshirts, because it is another typical piece of clothing that skateboarders would choose. Clothes are mostly plus size, but the more creative you are, the better you will look. Remember that you need an adventurous attitude with your clothes. This means that you must not be stiff, because skateboarders like to take risks.
Because get out of your comfort zone first and try some new things. To get rid of fear, be guided solely by challenges. Of course, there are also basic clothes that will be ideal for this occasion. People who like this style also wear cotton pants and T-shirts. So, airy clothes will be much more comfortable for you. You can also wear a long-sleeved T-shirt under a short-sleeved T-shirt. This is both comfortable and cool looking.
What does the style of skaters dress look like?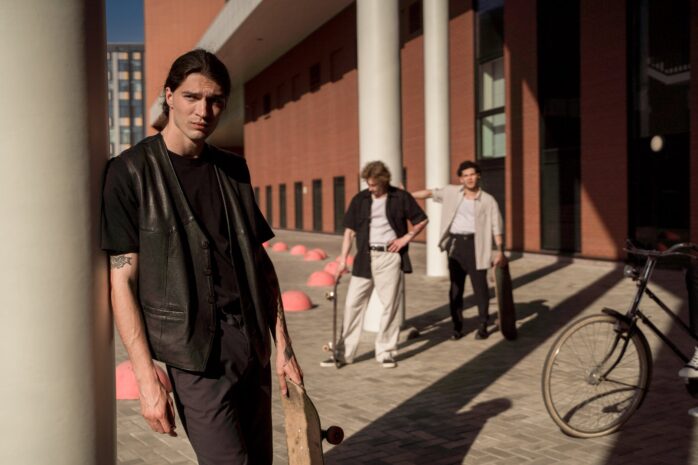 This style is very simple. The wardrobe worn by skaters consists mainly of black, white, gray or beige. They do not carry many accessories that they have to remove. They like the simplest possible arrangements, and their bags are in black. Regardless of the fact that most skaters dress like this, the most important thing is to establish a unique relationship with the wardrobe.
This means that you will focus on your color palette, on those colors that suit you best. You also have to accept your weight and body shape, because we don't all have the same build.
Also, analyze your closet to know what you are missing. Of course, you can always research trends or seek help from friends who will be your sincere advisors.
How do I know which clothes suit me best?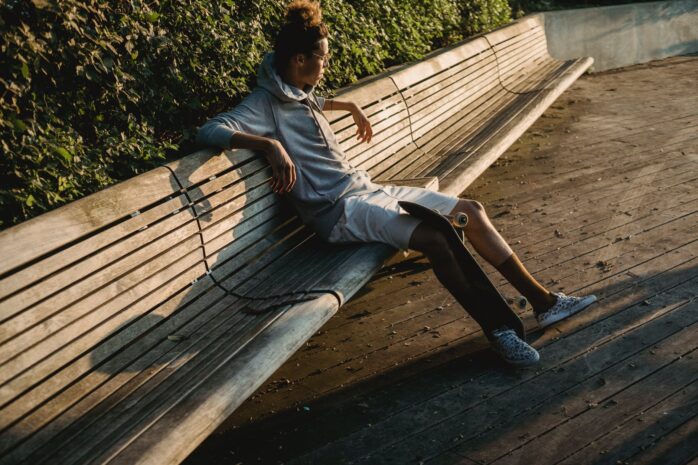 There are different directions within this style. It is best to choose the one that will make you look your best. This means that you will keep your style while emphasizing everything that is beautiful to us. Don't forget the tricks that can help you in the opposite situation.
These are tricks that will help you hide your shortcomings. Either way, you can opt for something more modern. For example, focus on popular brands that have a line of these clothes.
You can also go in a slightly more elegant direction by paying attention to the cut and how the cut of different clothes fits. Of course, you can always choose glamor, as well as a completely sporting direction. You will know that you have found the right clothes when you have a feeling for certain pieces of clothing, when you like the cut, size, color and comfort.
Once you like the feeling that the clothes you wear give you, you will never stop wearing this style.
Skater brands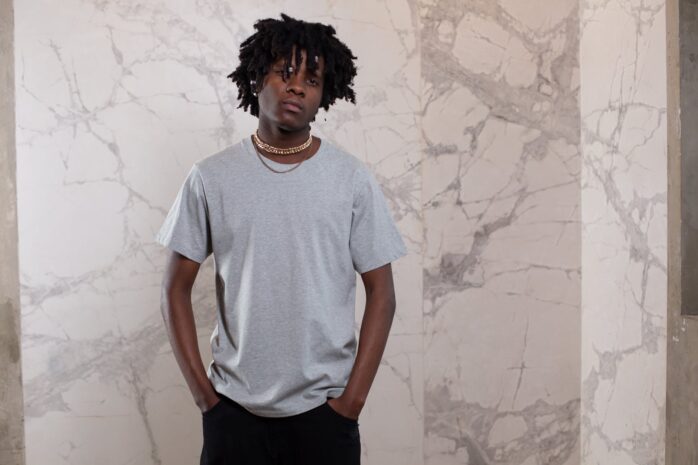 When we talk about these brands, we mostly focus on super skinny jeans or ultra wide jeans. However, trends are constantly changing, which means that you will come across different things over time. While one type of clothes will be popular for a certain period, tattered clothes will be the most popular for the next period. That's why skate brands like GStreet are a great thing, because they are always in trend. In order to get these clothes, our advice is to avoid shopping malls with skateboard equipment. The biggest choice is right online. You will surely find a lot of cool things there and we are sure you will like at least some of it.
Practical solutions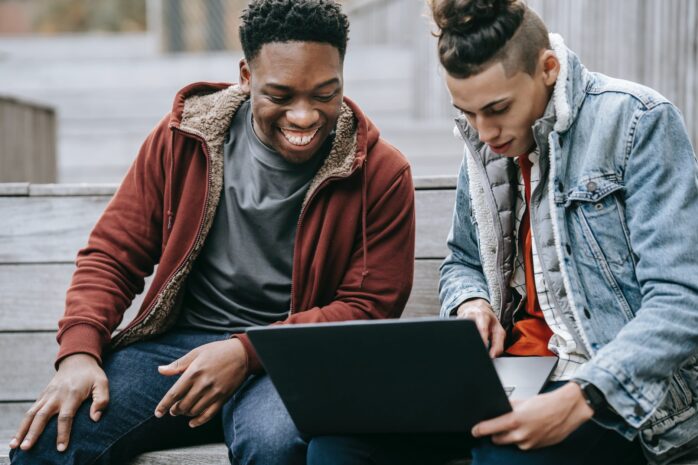 Although we do not recommend looking for skater clothes in shopping malls, you will surely find something there that you can combine with branded pieces of clothing. For example, you can take a lot of basic T-shirts to wear under sweatshirts. Don't forget to always wear comfortable clothes in order to move your body freely while driving. Also, consider the materials, because this activity can warm you up very quickly. This means that you will focus on those clothes that are airtight.
You should also keep in mind protection if you fall, because clothes should at least soften your blow a little. In that case, cotton is always a good option, and if you want good protection, then choose thicker cotton. He will meet all the requirements for a skateboard.
This mainly refers to the lower part, because it comes into contact with the ground first.
During the summer, cotton T-shirts are recommended, while hoodies are more suitable for winter.
Shoes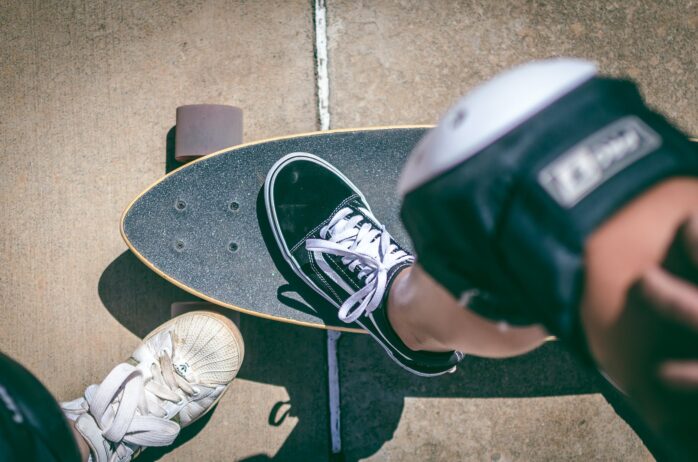 We must not forget the good skate shoes. We must note that you do not want to save on them for security reasons. The footwear you wear during this activity must be of good quality. Otherwise, you will not be stable enough, which will make it difficult to drive and perform acrobatics.
Fortunately, there is a large selection of shoes, which means that you will also find something that looks nice on you. You can also decorate your shoes with various details, such as stickers or other elements. There are people who decorate shoes, as well as many other items. It would be great to decorate your skateboard as well as your favorite shoes.
To always look good, pay attention to your hair. It will certainly affect your outfit a lot, so check its appearance often.
Conclusion:
Whether you're new to this or just want to look like a skater, there are a few ways to do it.
In addition to the main pieces of clothing, do not forget about the details that will complete your style.