Arriving in style for your special event is important, so unless you are a proud owner of a luxury vehicle, you will most likely end up renting one. Even though many would assume that renting a luxury vehicle for your event is as easy as it gets, there are actually quite a few things you need to do first. After all, you'll want to be satisfied with your decision at the end of the day, and you can't really do that if you don't know what you're doing, right? Well, fortunately for you, we know what to do, and we're willing to help. Today, we've decided to reach in our bag of tips and tricks and share some of them with you.
1. Match The Vehicle To The Event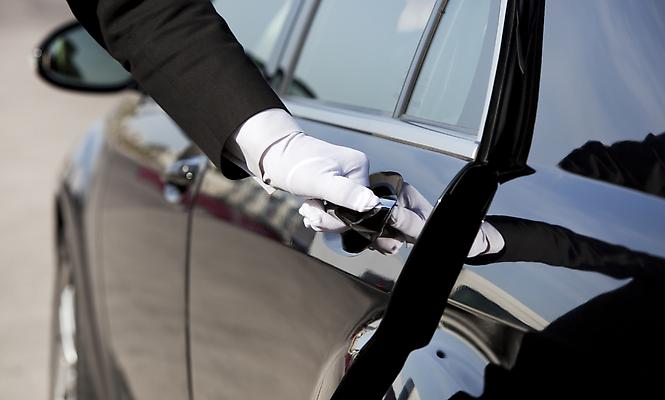 First things first – you have to start with the basics. In this case, the basics involve understanding what kind of a luxury vehicle is appropriate for your special event. While there are no clear rules as to which vehicle is better for which event, there are certainly some unwritten, generally understood rules when it comes to vehicle/event matchmaking.
Basically, if you need to rent luxury transportation for your wedding, we don't really see how you would justify renting a party bus? The two don't really go hand in hand. What we're trying to say is, before you get to hashing out the details, you should probably decide whether you want a luxury car, a party bus, or a limo, based on the event you need it for.
2. Decide On A Budget
Another thing you should do before you go browsing for the perfect limo or a party bus is deciding on a budget. Even though all of these vehicles will be luxurious, not all of them will cost the same, and the last thing we'd want you to do is to fall in love with a car or a party bus you can't really afford.
It's all fun and games fantasizing about a Rolls Royce Phantom until you realize you'll have to sacrifice getting new shoes for the wedding. All jokes aside – you get the point. The best party bus has to offer won't cost the same as a vintage Bentley four-seater. Decide how much you're willing to spend and shop around within your budget.
Now, keep in mind that most of the time, you won't be able to see renting fess up-front. Instead, you'll have to ask for a quote in order to learn more about the cost of the entire thing.
3. Determine The Size Of Your Party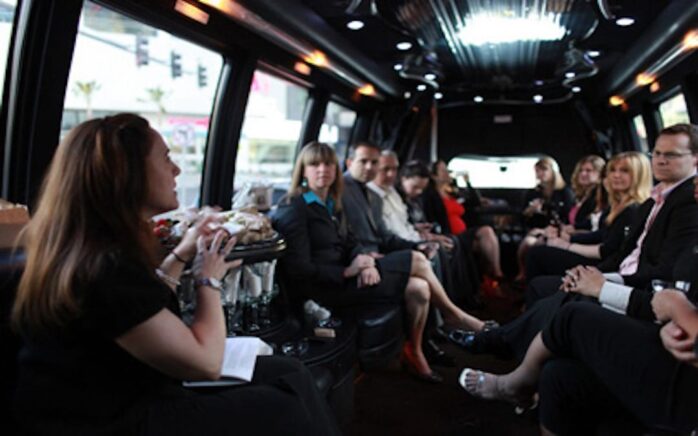 One other thing you'll have to consider before you even begin searching for the perfect vehicle is the size of your party. As you could imagine, it doesn't really pay to rent out ten cars for forty people when you can rent a party bus that sits forty people.
As a general rule of thumb, a party of two or three would benefit the most from a luxury car or limo. In case there are three to five people, a limo or an SUV should do the trick. And, if there are five to ten people attending the special event, you would have to choose between a stretch limousine and a party bus. Finally, if the party's counting more than ten people – it's party bus all the way.
4. Do Your Research
Now that you're set on what kind of vehicle you want, it is time for you to start looking for the company to provide you with the preferred vehicle. The best way for you to ensure a high-quality service and a high-quality vehicle is to make sure you end up dealing with a reliable, reputable company. And, the best to ensure you're dealing with a reliable, reputable company is to do your due diligence and research the companies near you.
You can start by looking at the online ratings and reviews of the companies. A rating can give you a good idea of how good the company is, but you never want to solely focus on the rating. Reading the reviews will let you in on a bigger picture. Usually, these two go hand in hand, and if you read the review behind a one-star rating, you'll be able to realize whether that low of a rating is justified or not. You will also get to learn about actual consumer experiences by reading the reviews, which will be more than helpful.
All in all, research is the vital step towards finding the perfect luxury transportation for your special event, and as such, it shouldn't be overlooked or taken lightly.
5. Ask For Referrals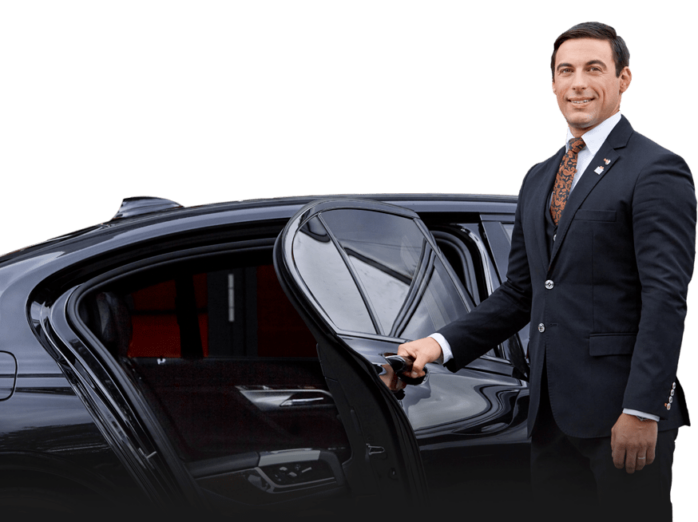 If you can, you should ask your friends, family or colleagues if they could refer you to a party bus or a limo renting service. Reading reviews is all fine and dandy, but after all, you don't personally know any of the people that are writing them, and therefore, you can't really trust them entirely. On the other hand, you trust your friends and family. They don't have a reason to lie to you since they don't stand to benefit from it.
Keep in mind, though, renting party buses, limos, or luxury cars isn't something people do on a regular basis, so there's a real possibility that you're going to come out empty-handed when asking for referrals, but there's nothing you can do about it.
6. Inspect The Vehicles In-Person
In the end, once you've decided on a company and the vehicle for your special event – go and visit the lot and inspect it in person. This way, you'll be certain that you're getting what you're paying for. You'll get to see whether the vehicle is as good as it seems on pictures, in what condition the vehicle is, are there any damages to the interior or exterior that you need to be aware of, and so on. Most of the time, the vehicles will be in stellar condition, but it still doesn't hurt to check.
Final Thoughts
There you have it. Those were our tips on how to find the best luxury transportation vehicle for your special event. Hopefully, we've been helpful.