The hunting industry is booming. As of 2016, the National Shooting Sports Foundation estimated that hunters spent over two billion dollars on ancillary equipment in the United States. It's important to note that this sum does not include any costs associated with trips or other activities, such as firearms, ammo, or other vehicles.
Despite this knowledge, the price of new hunting equipment might still be shocking. And just like any other shopping experience, there are high and low price ranges for pretty much everything. Using the best equipment is crucial to having a successful hunt.
However, it's up to the individual hunter to determine where they feel the need to cut corners. Hunting is a costly sport, and investing in excellent gear is highly crucial. You can save money anywhere you want, but if you have to choose, save it on camouflage clothing and you won't be any less effective than anyone else. Back then, camouflage wasn't nearly as important as it is now. We've compiled a list of both high-end and budget-friendly options to ensure that you have everything you need to enjoy your time spent in the great outdoors while hunting.
Hats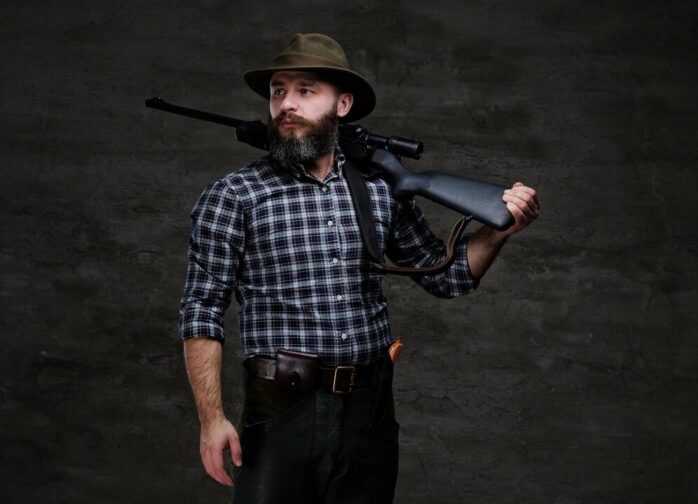 You may need full body camouflage depending on the animal species you're after and the type of terrain you will be hunting on. Even if you don't want to wear camouflage, a cap or beanie will come in handy in many situations. Before making a purchase, keep in mind that blaze orange is required by law in some areas, which is a smart safety measure for deer hunters since deer can't see orange.
Vests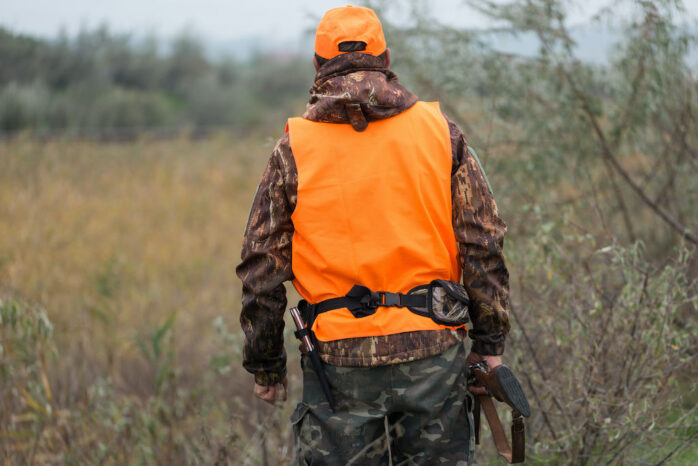 Wearing an orange vest may be a legal requirement for security in your area, similar to the wearing of an orange hat. A blaze orange vest may be purchased for as low as $20,.
Alternatively, you may have to pay several hundred dollars for an insulated, reversible puff-style vest. Cost-conscious customers can save money by selecting a less expensive option if it will just be used as an additional layer over an existing jacket.
Down Jackets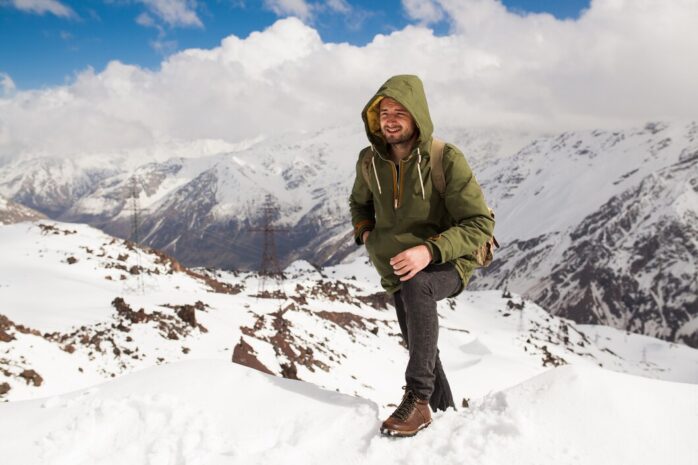 When you're out in the wilderness, a quality down jacket can be a lifesaver. To keep warm while traveling light, go for a down jacket. However, down feather jackets have one big drawback, that is, they lose their insulating capabilities if they get wet and can take a long time to dry, which is not ideal if you get caught in an unexpected rain shower when you're in the mountains.
Fortunately, it's not hard to come by "down" jackets made with synthetic insulations in the modern market. Consider the frequency and type of hunting you plan to perform before making a purchase. Hunters who typically go out in mild weather may not need to shell out big bucks for a warm coat. But if you spend a lot of time in the Colorado region, where winter temperatures can drop significantly, it might be time to upgrade.
Camouflage Outfits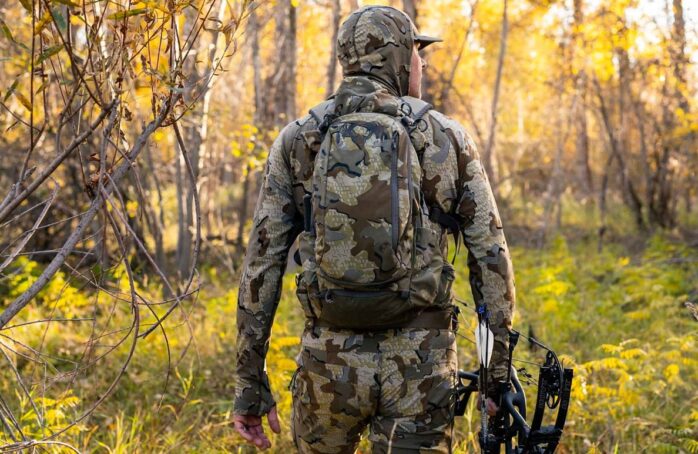 Consider purchasing a camouflage rain suit to extend the life of your high-quality hunting gear in wet weather if you plan on going on any hunts. A rain suit can be worn over existing winter clothing to provide additional cover, waterproofing, and warmth.
Scent-control technology, which may be included in the best hunting outfits, is essential when a white-tailed deer comes into shooting range, as any avid deer hunter will tell you.
According to studies conducted at Mississippi State University, a deer's sense of smell can be five-hundred to one thousand times more sensitive than that of a human.
These outfits will ensure that the animals do not catch on your smell and you can do your job safely. Also, you must carry the right gear and enough ammo for your trip. Ensure to carry enough ammo to ensure that you do not run out of them in crucial time and have just the right amount to achieve your goal.
Boots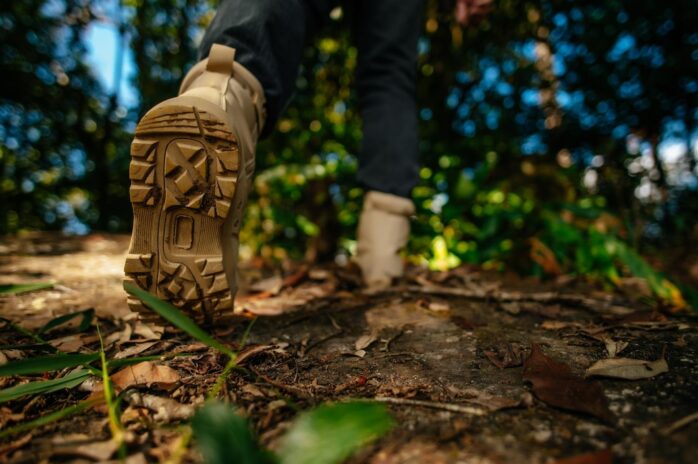 Well, do you remember how your mom drilled into your head over and over again about the importance of wearing socks and shoes when you went on a hunt. When you consider that you'll be walking for days and miles while on the hunt, it's easy to see why you shouldn't skimp on footwear. A morning spent in a duck blind with cold, damp feet is unpleasant at best, and a blister on day one can put an end to a week's worth of hunting. As a resullt, investing in high quality boots is a must. Also, invest in a good pair of socks. The veteran hunter recommends swapping out your cotton socks for wool ones before heading to the forest.
Find a pair of footwear that fits well, are comfortable, and will fulfill the function your quest calls for. A pair of knee-high, watertight boots might be required for duck hunting. You might have to walk for quite a few mies in difficult terrain and thus you may want sturdy footwear that offers plenty of grip and a high level of comfort.
A Hunting Pack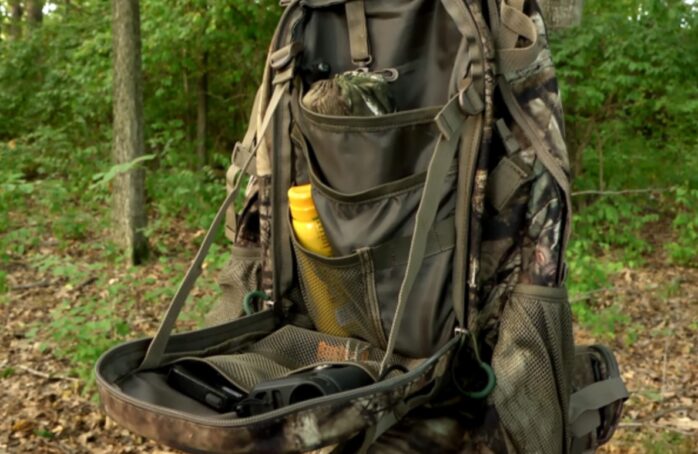 You've invested in some high-quality hunting gear. Before you can leave the house, though, you'll need a way to transport your supplies, which may include everything from ammunition and food to spare clothing and tools. Here's where a hunting pack proves useful. Hunting packs are essential, but it's easy to waste money on as some features present in it aren't that necessary.
Try to define your requirements before making a purchase. Also, prepare a budget and stick to it. Do you need a little daypack, or something that can hold your tent, sleeping bag, and seven days' worth of food and supplies? The first are available for under a hundred dollars, while the second can cost three to four times as much.
Final Word
Being outside is great, and being comfortable while doing so is even better, whether you're a seasoned pro or a first-time hunter. Make sure to include all the items that are mentioned in the list. Also, decide a budget and then look for equipment that fits your budget and your needs. If you're just getting started, it's best to assess what you'll need, begin with a minimal set of tools, and gradually upgrade as your interest in the activity grows.