There is a saying that the suit characterizes a person, and this saying should not be taken superficially whether a person is rich or poor, but how he will present himself in public and what impression he will make on people. It should be perfectly tailored to the person and give a dose of professionalism, seriousness, and charisma and fit perfectly with your characteristics and highlight the best of you.
Costumes are clothes worn in the business world as well as at some celebrations such as weddings, engagements, and the like. Every man must have at least one suit in his closet that is tailored to his measure. Otherwise, it is very difficult to find a suit in the boutiques that will be perfect for every body type, it is a rarity, so the guys rely on tailors who with their professional hands will be able to create a masterpiece.
If you used to buy ready-made suits that are sold in boutiques with different colors and ready-made numbers, now may be the high point to turn to the search for a tailor who will manage to assemble the ideal piece for you. Those in boutiques sometimes know how to have flaws, to have longer sleeves than necessary, to be wider in some places and narrower in others, and to make you feel uncomfortable. That's why we recommend you to go in search of custom tailored suits online to find what will make you feel comfortable in your skin.
Through this text, we will help you to know the most important things before you buy a custom tailored suit.
1. You need to find a tailor who is good at his job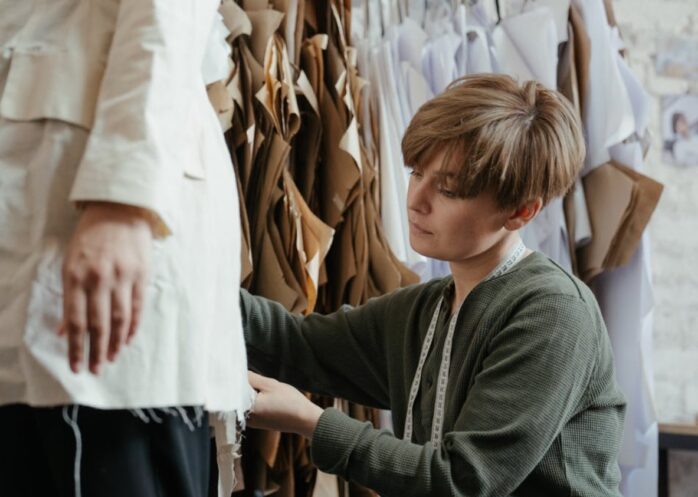 The point is not just to find the tailor and have him make the suit for you. But you need to find someone who will do his job professionally and make you look your best, thanks to his skillful hands. Unlike today, earlier there was no greater choice of clothing than we have today, men wore suits that were hand-tailored by skilled craftsmen.
Today, guys like to wear casual clothes, and somehow, they avoid suits. But if you have the right person next to you who will be able to create a casual suit in which you will look phenomenal and will make you feel good and powerful when you wear it, then you have chosen the right partner for you. Choosing a quality and professional tailor and the first step you need to take to have a complete end product that you will like.
2. Quality material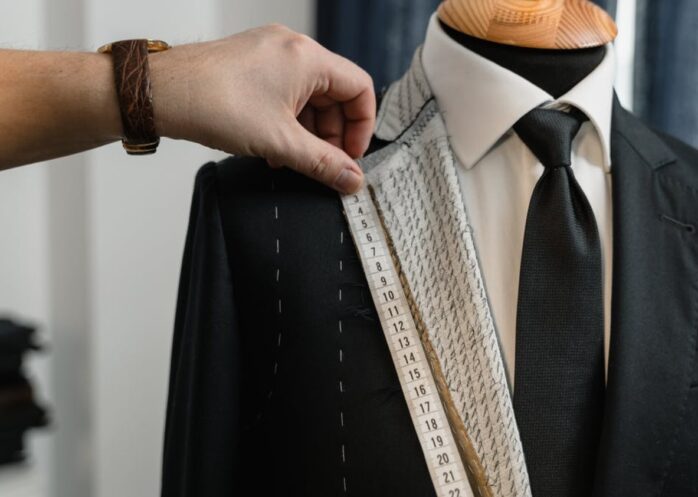 It is not enough just to find the right person who will create a suit especially for you and to your liking. You must also pay close attention to the materials he uses in his work. They should be of the highest quality and not look cheap and make you regret this procedure.
Surely you have seen by now what some of the top models on the catwalks look like, who have the opportunity to wear suits that are designed and tailored by some of the best masters. You have probably noticed the quality of the material that can be easily recognized even on video or image. This is exactly what you need, and you certainly should not skimp on quality material that will look good on you.
3. Choose the finest for you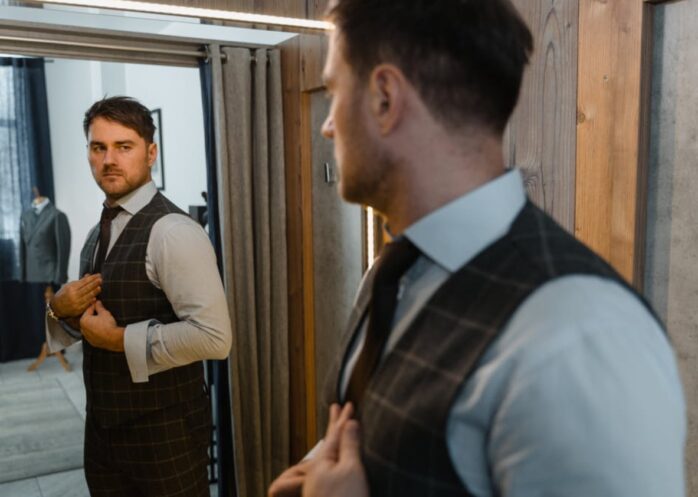 The materials, as well as the pattern and colors from which the new suit can be created, can be various. You have gray, black, navy blue, beige with or without lines, and so on.
Before starting the whole process of tailoring, you must choose the color that best suits your complexion and will emphasize your best attributes. To choose the ideal color for you, you must first try a few simple models and evaluate what suits you best in terms of color.
For example, someone who has an extremely pale complexion is not recommended to choose a gray suit, because the gray color will make it look paler than it is. Someone with olive skin would look great in a black suit or navy blue. So do not skimp on the time you have, and allow yourself to try all possible variants, to be able to ultimately choose what is ideal for you.
4. Share your opinion with the tailor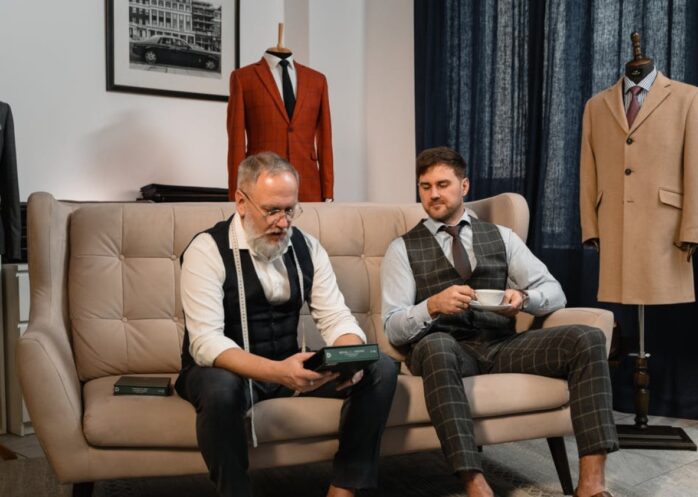 Before the final product is made, you are in a room where the master takes measures that he will later translate into realization and create the costume for you. During the trial process, you must share everything you do not like with the tailor.
Should the lower part of the jacket be narrowed in the area of ​​the shoulders, should the pants be shortened so that they are not too long for you, do you feel in some places that the suit is too narrow or wider than necessary. Do not be afraid to share this information with the tailor so that it can be corrected on time. Only if you tell him and let him know if you like what he does or not, only then will you both be able to come out satisfied with this cooperation of yours.
5. Do not follow fashion trends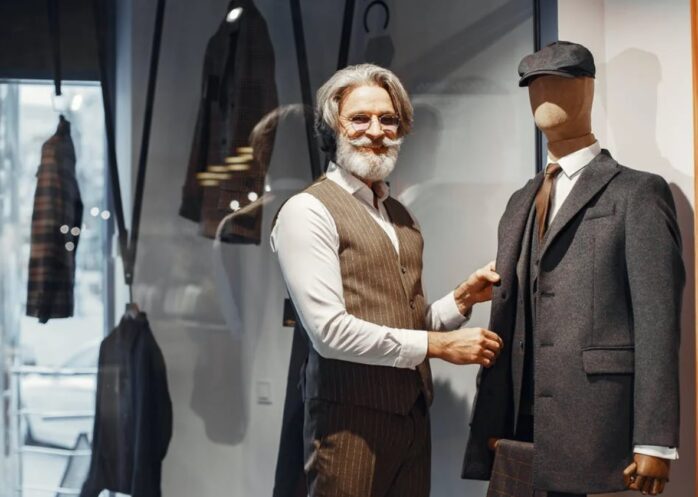 Not everyone has a similar taste to what is served to us by catwalks and fashion designers.
And surely you should not try to follow the fashion pieces that are current at the moment.
Try to choose a piece of clothing in which you will feel comfortable and confident, and of course clothes that you like. Surely you should not invest in suits that you do not like or would not think of wearing. However, you invest in top-quality and experienced creators, and you should be extremely satisfied with the result.
Today it is really rare to find tailors who will be able to create a suit the way you imagined it. But thanks to these few tips that we have shared with you, you will triumph in this intention of yours. Before you start the search for the perfect tailor who will be able to design and create the ideal suit for you, consider these things that we have shared with you today. I hope you can find the right person and place to buy your dream suit.