Thanks to a walk-in shower, your bathroom can be more functional, and you will have a feeling of luxury in your home. You don't need a lot of space to feel that way, because it is enough to adopt a few practical ideas. These are solutions that will help you use the space properly and make a small bathroom bigger.
1. Let it rain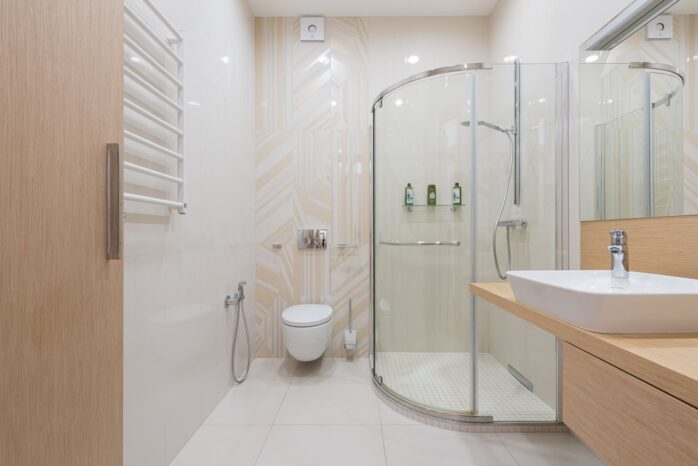 While most showers have a stationary shower head facing you as you shower, we advise you to try something different. In this case, the water will not only spray on you but also on the space behind you. This limits you with options, because this shower requires more space in the cabin.
You will also not be able to move nicely if you want a bigger shower, and water will leak into the bathroom as well. To quickly solve this problem and decide on a better option, try replacing the stationary head with a rain shower head. This way, you will direct the water from the shower straight down to your head and body, and not to the whole bathroom.
2. Shower without door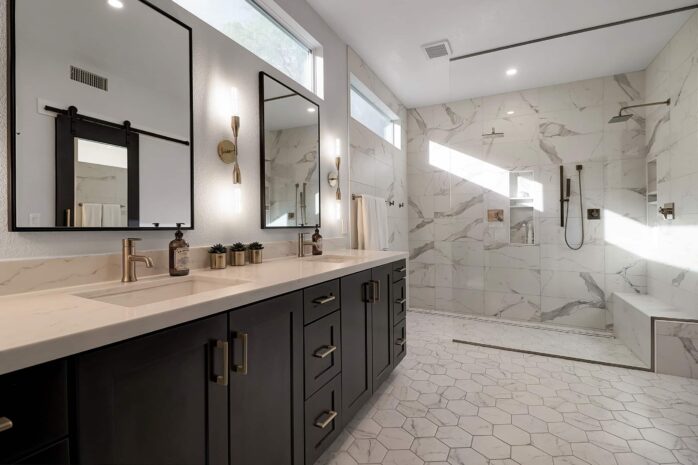 When it comes to shower design, one of our favorites is definitely the doorless walk-in shower design. With the help of panels, like Wedi Boards 100% waterproof panels, you will separate the space where the shower is from the rest of the bathroom, and the bathroom will visually become bigger. Make an opening to make it much easier to move or enter and exit. You can also cover the tile surfaces on the floor and on the wall to limit splashing. We
3. Modern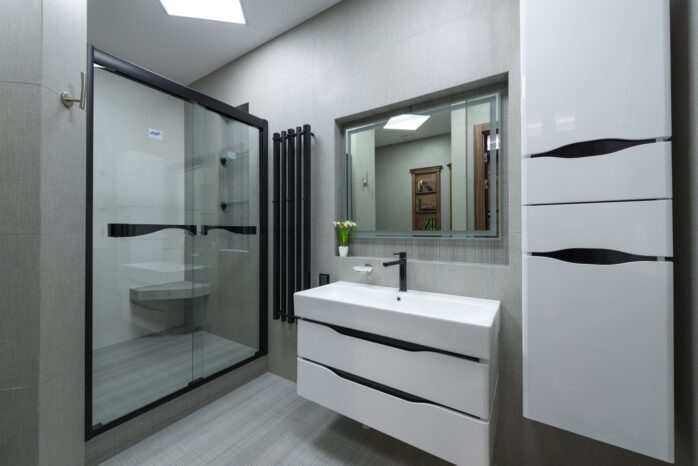 Although a shower enclosure is considered a more modern style, there is a difference in choice. Several factors affect its final appearance, and that is the choice of tiles, accessories and furniture. For example, you can opt for a modern style that will fit into your modern home. In that case, you would use straight geometric shapes such as rectangles or circles. You will also choose a minimalist direction. This will give you a sharp and modern look. Neutral backgrounds would fit perfectly into the design. The large format will emphasize the size and openness of the shower.
4. Classic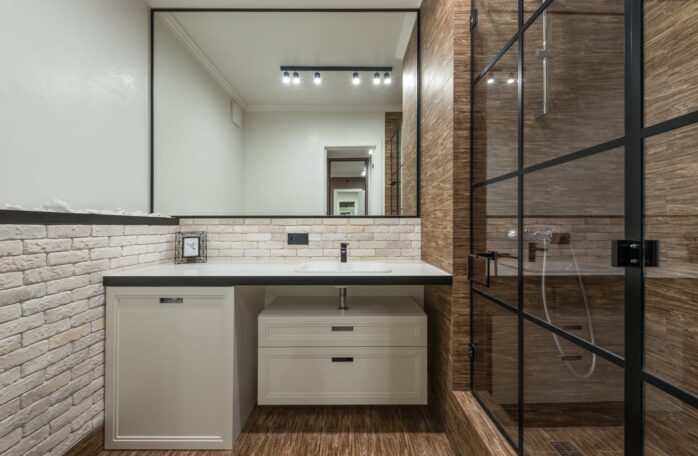 The opposite of the previous style is the traditional style. For example, traditional shower enclosures have plastic or porcelain tiles that will define the area to which the shower goes.
These shower cabins have an antique look, mostly white tiles are used, which give you a warm feeling. Add some retro decor and you will get a great traditional look.
5. Industrial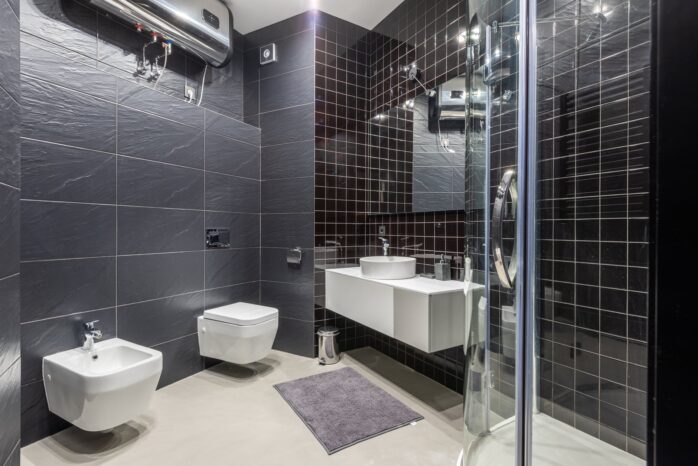 This look is achieved by opening and revealing the elements. Materials such as metal, concrete, wood, etc. are mostly used. In this case, it is desirable not to hide the pipes. The point is to highlight them, not to keep them hidden behind walls and structures. For example, use aluminum tubes for your shower. Emphasize style with retro-inspired industrial hardware. And don't forget the bit of roughness around the edges.
6. Combined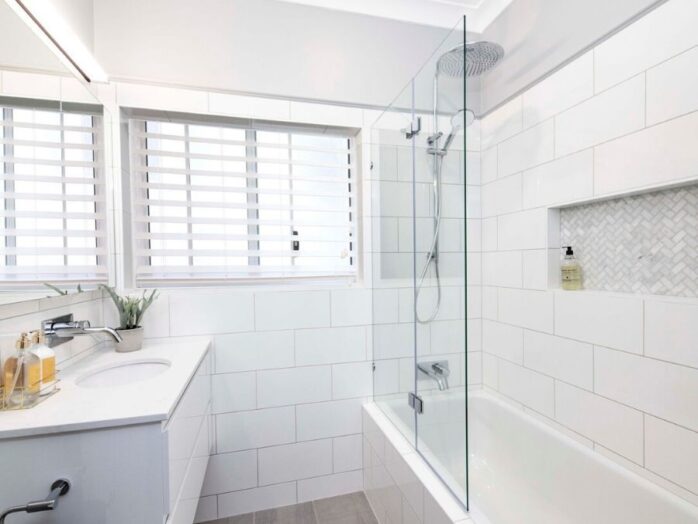 You can achieve equally good looks and greater functionality with a combination of shower and bathtub. First, make room for a shower stall, and then set up showering stations in one piece. So, inside the shower you will insert a small bathtub. This way you will have a bath and shower, but that is not all. This approach will not flood the rest of the bathroom with water or leave footprints behind.
Conclusion:
A walk-in shower has many benefits. It is easier to maintain, it is a great choice for small bathrooms, it is easy to use and you can use different styles when decorating the bathroom.