Splash pads are popular playground equipment and can result in memorable, fun experiences for kids and families. They require routine maintenance to fortify the structures and thereby ensure safety. Playground designers, landscape architects, schools, churches, and municipalities should refer to health and safety standards to regulate maintenance that will keep even microscopic dangers like pathogenic microbes at bay. Here's how to maintain safety at a public splash pad for memorable (and safe!) experiences.
Follow All Applicable Safety Standards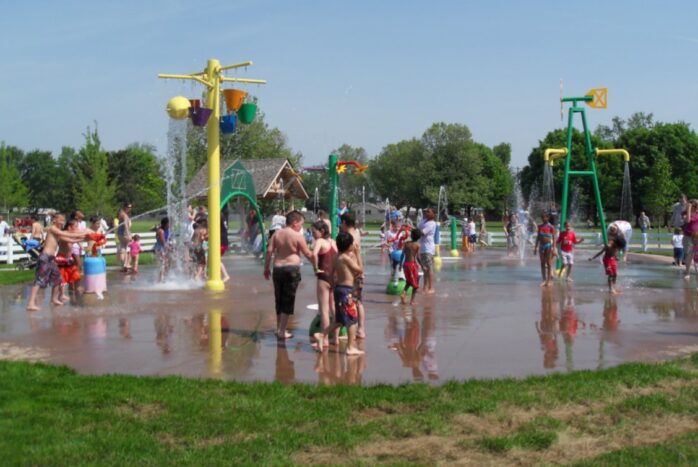 Splash pads don't feature standing water like pools, but the water still contacts patrons.
Water can host a myriad of bacteria and pathogenic microbes. Splash pad operators should follow all applicable safety standards for water sanitation, including local, state, tribal, and territorial pool codes. The CDC MAHC (model aquatic health code) offers guidance to help splash pad operators prevent the spread of harmful germs. Popular standards include:
• Disinfection: Playground managers should maintain disinfectant level in the splash pad water to kill bacteria, viruses, and parasites and prevent infections.
• Inspection: The management team should schedule routine (even daily) inspection and testing to ensure all features are in top shape.
• Documentation: Inspection and maintenance activities should be documented and analyzed to identify ways to improve or maintain splash pad safety.
• Instruction: Playground managers should provide written/accessible splash pad safety rules and cautions to keep parents and other people aware of what is or isn't acceptable.
Choose Quality Products & Services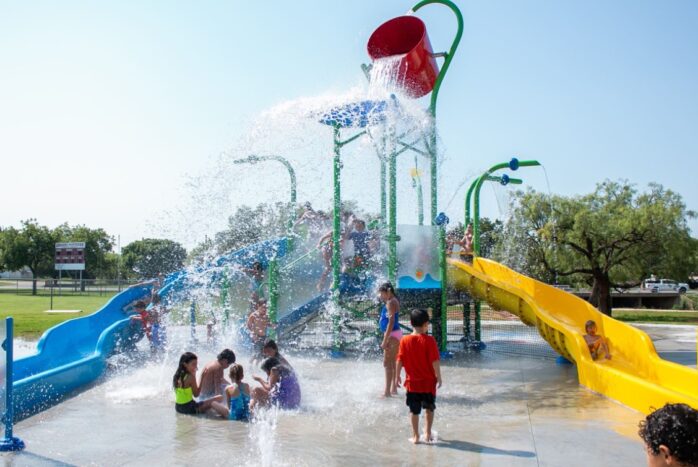 Splash pads come in varying designs and feature different materials. Safety starts with choosing high-quality equipment and recommended materials for safe play. The splash pad should feature effective mechanisms, safe design, and quality material to avoid slip and fall accidents. Setup requires a licensed professional to eliminate installation mistakes.
Choosing high-quality products and engaging licensed playground installers can ensure all safety standards are followed. The goal is to produce a safe, dependable, and efficient splash pad and keep the water disinfected. Experienced pool and splash pad installers can provide insights about the best maintenance and safety protocols. They'll also ensure the splash pad works efficiently and leverages modern techniques to improve safety and disinfection.
Provide Clear Instructions and Safety Protocols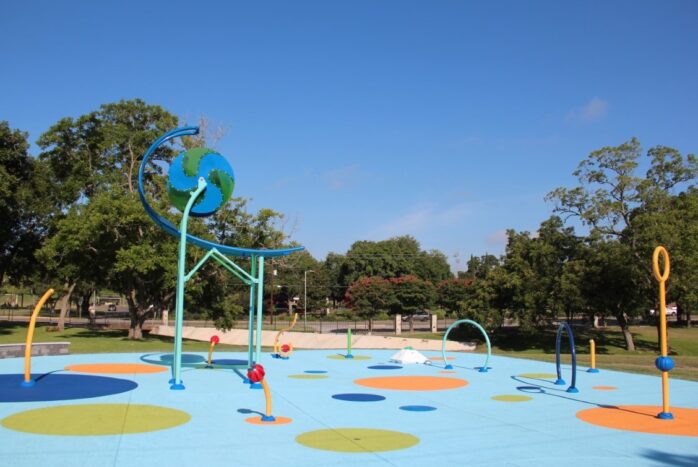 Playground managers should provide explicit instruction on using specific equipment and features. Signage should be easily accessible and understandable for parents, with instructions on maintaining safety when using the facility. This will help parents prepare for potential dangers and encourage them to keep watch on their kids to avoid accidents.
Safety protocols also prevent injury and provide information on how to get assistance in an emergency. Important splash pad safety instructions include:
• Emphasizing adult supervision
• Keeping all food and drinks away from the splash pad
• No drugs and alcohol should be allowed in the facility
• Users must shower before joining others in the splash pad
• Warning against drinking splash pad water
• Trustworthy Playground Equipment Suppliers
Splash pads should stay safe throughout the year. Playground managers need to schedule a routine cleaning, disinfection, and maintenance to avoid accidents and infections. Involving parents and providing safety instructions and emergency response protocols are also crucial. Working with trustworthy, experienced playground equipment suppliers like Park N Play Design can ensure a safe, durable, enjoyable facility.