Many factors could decide what sets your stage. A good stage design that suits them and the atmosphere is crucial in making a performance extraordinary.
Types Of Stages
Performance stages have evolved to increase audience engagement and continue to do so as we speak. Here are some of the most used stages:
Portable stages are platforms made from aluminum truss and wooden furniture set up inside or outside the platform. They are often used as the area where the performance in most events happens.
The portable stage is frequently used because it is convenient to set up and remove. You can set the stage up easily at any place you want. They are also easy to move and have adjustable height as per convenience.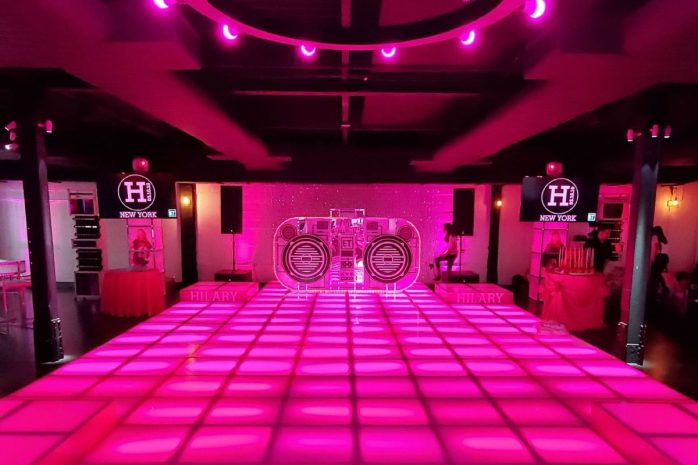 Dance floors have always been there during socialization events like weddings, gatherings, engagements, and other ceremonies. Event managers always make sure to include dance stages for such events. Why do you think that is?
It is because dancing is the essence of social programs, and when you see the stage set for dancing mainly, you can't stop yourself from tapping your feet on the dance floor. It has a smooth surface and stable footing for your guests, which is suitable for dancing.
Backdrops are the most common stages and can be used for any program. They can be used for any reason – brand promotion, politicians' speeches, market product launches, singing and dancing competitions, etc.
You may think it looks very simple because it is just a printed background decorated over a wooden stage. However, it is super effective. In addition to the versatility, these stages are available in various sizes.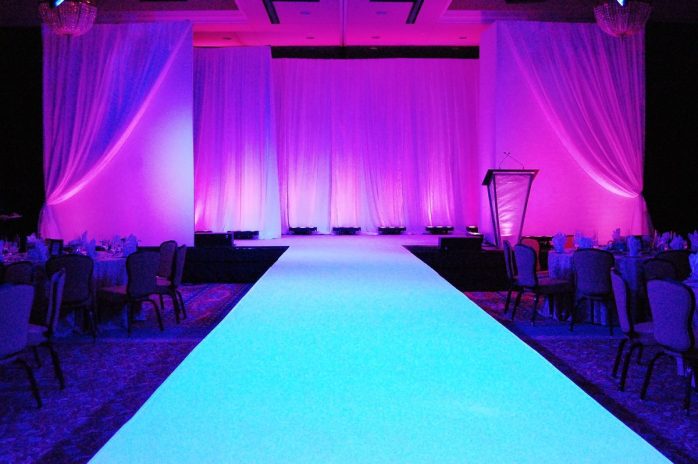 Finally, the most popular stages. These stages couldn't be excluded from this list. Also known as the catwalk or runway stage, you see it in almost every fashion show. It is a rectangular stage constructed with a sleek runway in the middle that makes it's way straight through the audience, forming the shape of the alphabet 'T'.
This unique shape allows the models to walk and showcase their fashion directly to the audience, who get a clear view of the performance.
Tips For Choosing (Guide)
While choosing the right stage, the two most important things to keep in mind.
The first is whether the event is indoor or outdoor. Once you decide that, you move on to the convenience factor. For example, if the event is outdoor, the stage should cover up for uneven footing.
The last factor to consider is the theme of the event. You cannot set up a wedding-themed stage for a fashion show. These stages don't do well with each other. Hence keeping the theme in mind is important.
Conclusion
That's all you need to know about the stages and their use in different outdoor events. Keep a check on these pointers whenever you need to get a stage for any outdoor event the next time.