Are you ready to ship a car? The process of car shipping is complicated and several documents need to be prepared to ensure the safe transport of your vehicle.
Knowing what documents you need can make the process easier, so here are four key things to keep in mind when it comes time for you to ship your car.
From preparing insurance forms and arranging for payment, all these details should be considered before taking any further steps toward shipping your car.
Make sure that everything is properly taken care of ahead of time so that nothing catches you by surprise when it comes time for shipment!
Gathering Required Documents
Gathering all the required documents before shipping a car is essential to prevent any potential hitches or delays.
Make sure to get copies of your title and registration, proof of insurance for both you and the carrier, a bill of lading documenting details such as origin and destination points, pick-up date, estimated delivery date, etc., and finally, a vehicle condition report form detailing pre-shipment damage so that it can be accounted for during transport.
Preparing these documents ahead of time will help ensure a smooth transition when it comes time to ship your car.
Verifying Car Shipping Company Requirements
Verifying shipping company requirements is an important step in the process of shipping a car. Before making any arrangements, it's essential to make sure that all the relevant documents are in order.
Some companies may require additional information or paperwork before they will agree to provide services. To ensure that you're prepared for every eventuality, it's best to research each company thoroughly and ask questions about their specific policies and procedures.
Additionally, familiarize yourself with your state's laws regarding automobile transport and try to find out if any other regulations might apply. Once you have all the necessary documentation ready to go, your car can be safely shipped without issue.
Applying for Insurance Coverage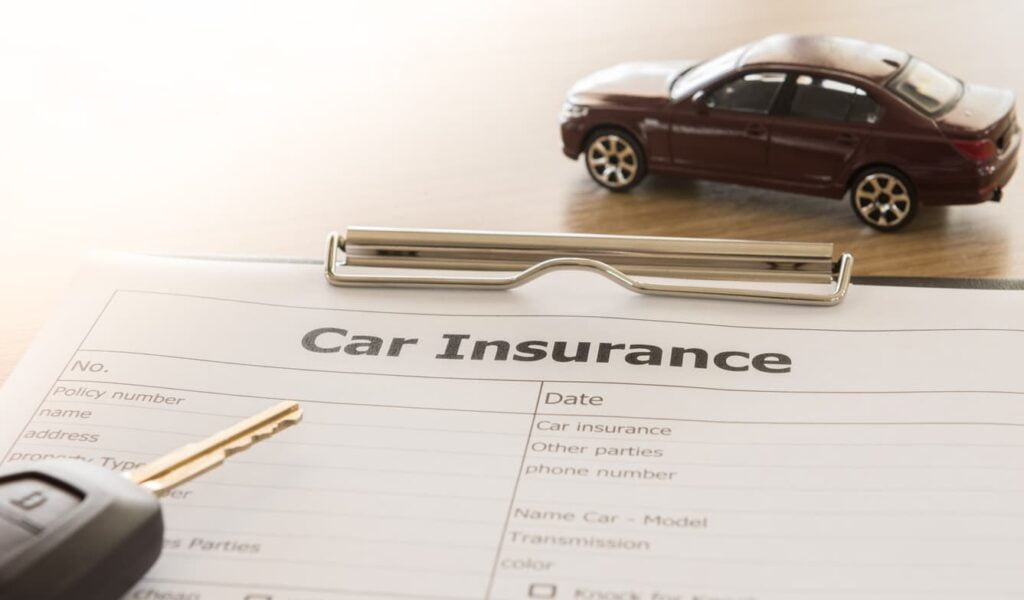 When applying for insurance coverage to ship a car, it's important to understand the documents you need. Before signing any contract or submitting paperwork, make sure you have all of the required items.
Here are four things to know before applying for insurance coverage:
Proof of Ownership – You'll likely need proof that you own the vehicle being shipped or that another party owns it and is allowing for its transport. This can be in the form of an original title from your state DMV or other documents indicating ownership rights.
Insurance Certificate – All carriers will typically require a valid certificate of insurance as part of their application process, so make sure this document is up-to-date and accurately reflects your current policy details.
A Bill Of Lading – This document outlines specifics regarding the shipment such as pickup location, delivery address, estimated time frame, and costs involved with transporting services provided by a carrier company hired by you to move your vehicle safely across the country or internationally.
Vehicle Identification Number (VIN) – Having accurate VIN information on hand when filling out forms helps expedite approval times and streamlines processing once your vehicle has been picked up at its origin point.
Finalizing Paperwork Before Shipping
Finalizing the paperwork is the last step before shipping your car. Knowing what documents you need and where to get them will make this process easier.
Before you ship, be sure to have a title or registration document in your name or that of an authorized agent who has been assigned by the owner. It's also important to obtain a bill of sale from the seller if it isn't already included with the vehicle documentation; this proves ownership transfer.
Additionally, when transporting a car across state lines, additional forms may be required by customs officers at both ends of your journey to ensure everything is legally above board – ask for guidance from a qualified professional if you're unsure about these requirements. Once all necessary paperwork is complete and approved, then it's time for delivery!
Fulfill Your Car Shipping Needs Today
Shipping a car from one state to another can be an intimidating experience, but it doesn't have to be. By doing your research and knowing the documents you need ahead of time, you can ship cars to another state with ease.
It's essential that you understand each document required for interstate auto-shipping and also consider factors like price, insurance coverage, and carrier reviews before making any decisions.
With all these things in mind, you should now have the tools necessary to ship your vehicle safely from one place to another without too much hassle!