Are you an asset manager or business looking for the best ways to understand today's workforce? As you search for workforce intelligence options, look to those that will bring you the best insights. By making factors like these a priority, you'll stand to gain an edge over your competitors.
As they say at Revelio Labs, "With the right data solutions, you'll gain a better picture about the workforce of each business." You'll also have the tools to help you stay ahead of the evolving workforce trends.
Today, we'll discuss ways you can build custom reports for multi-company workforce intelligence (WI).
Know Who Your Stakeholders Are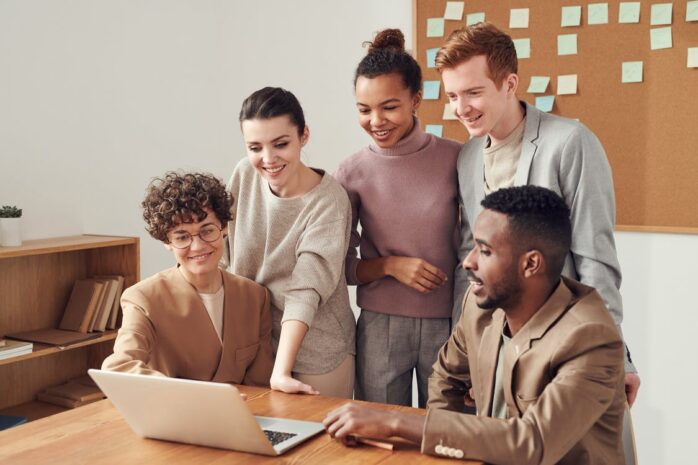 The first step in building a custom report is to know who your audience is. In other words, "Who will you be addressing this report to?"
Here are some guidelines for you to follow as you work to create a WI report:
• Build a list of people who will need to use the report.
• Find out what their needs are.
• Determine what technical skills they possess.
Once you research who they are, think about which type of reports will be best for each stakeholder. Some people may benefit from reports with real-time data they can check daily. Others may prefer monthly reports with more detailed metrics.
By keeping these factors in mind, you can plan your reporting schedule ahead of time.
You'll also help ensure that each person has what they need in time.
Pick The Right Metrics For Your Business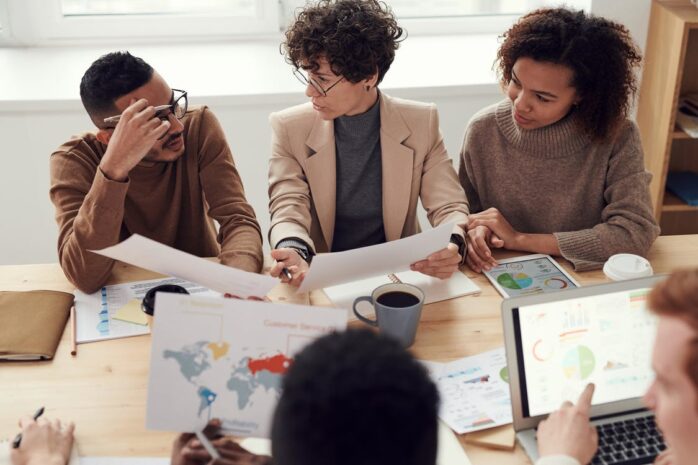 As you create your workforce intelligence report, you'll also need to pick the proper KPIs for your business. Each company is different and comes with diverse scenarios. What might work for some may turn out different for other companies.
Below are some aspects to think about as you choose the right metrics for your WI report:
• What are your business goals in the short term and long term?
• As far as your stakeholders, what type of role do they play in the decision-making process?
• Which metrics will help you tell the best story and lead you to take the best course of action?
While choosing the right KPIs to keep track of is central, you also must decide which KPIs to target. For example, you can strive for an offer acceptance rate of 90%.
While using many sources can benefit you, it can be easy to lose time with irrelevant information. That's why it's essential to stay on track with your goals and include only the most relevant mix of benchmarks. By following these steps, you'll be able to keep track of your progress more accurately.
You can include other metrics from time to time in your WI report should you see a hidden opportunity. Also, you can add them if they can provide context in a discussion about your main KPIs. By keeping your business goals in mind, you'll stand to be on track in improving your workforce processes.
Use Workforce Intelligence Dashboards To Help You Tell Your Story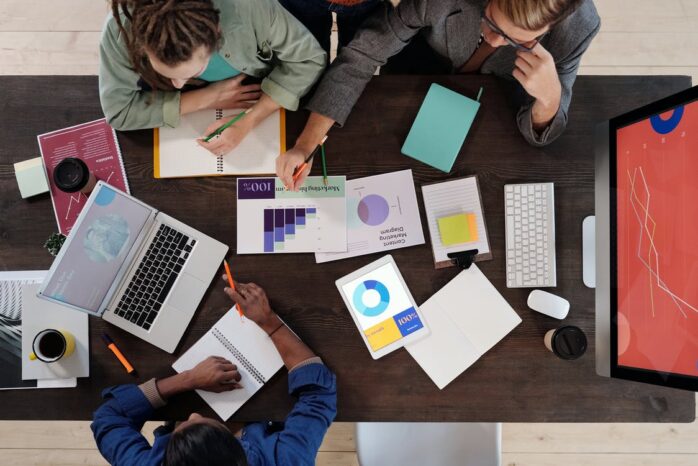 Choosing how to visualize your data in your WI report is just as important as picking the right metrics. After all, humans process visuals 60,000 times faster than they do text. As with other processes, choosing your data visuals has details for you to think about for your WI reports.
Here are some of the top ways you can build the best WI dashboard to meet your needs:
Make The Best Use Of Colors And Logos
When it comes to color, you can personalize your reports with the colors and logos of your business. These measures will help them appear more professional when you present them to your stakeholders.
Space Out Your Dashboard
As you put together a WI dashboard, work to keep space in mind. With extensive analyses, there is a chance that reports may clutter up. These scenarios can cause them to become tough to decipher when you add in too many metrics.
With workforce intelligence tools like data filters, you can space out your board. You'll also be able to present every fact on one screen and play with the charts during discussions.
Use WI Tools To Make Your Visuals Adaptable
With the guidance of WI tools, it's a great idea to make your visuals adaptable to any device. Whether on a desktop, tablet, or mobile, having reports that adjust to screen size helps give users the best experience. With these efforts, your stakeholders will stand to gain the best access to your WI reports.
By following these tips, you'll be able to gather information into a single, live dashboard.
These dashboards help secure a clear, quick, and simple workflow that provides you and your stakeholders with the best insights.
Keep Track Of Your Data
Adding machine learning (ML) and artificial intelligence (AI) to your WI reports can benefit you. Managing large amounts of data can be a tall task that takes up time. By setting up data alerts, you can get past these issues and stay ahead. These WI report options can find drastic changes in your data and alert you so you can take immediate action.
These tech options also can recognize patterns. With a few clicks, you can set trends or KPIs. Once you do, the tool will use past data to predict future trends and values. By making this tech feature part of your WI reporting efforts, you'll have more control over what drives your business. You'll also save time from manually keeping track of your data.
Create A Data-Driven Culture For Your Business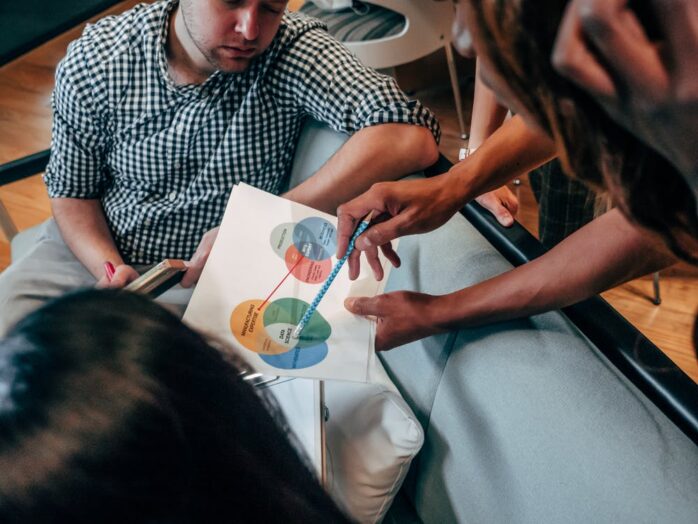 One of the best ways to ensure long-term success for your business is to implement a data-driven culture. Below are two great ways how you can make this happen for your company:
Empower Your Team To Make Key Decisions
As you use data to make decisions, make sure you empower others in your company to do the same. Here are some questions for you to get your employees to answer as they make each business decision:
• Why did this event occur?
• What circumstances led to this event?
• What is the best way to move forward?
• By putting these measures in place, they'll be able to understand the story behind the data.
Ensure Your Team Knows About Data Literacy
It's also a great idea to teach your team all there is to know about data literacy. Data literacy helps people analyze, read, and make decisions about data. By investing in this practice, your team will be able to communicate and understand data and make the best decisions.
With a data-driven culture, your business will be stronger in the process.
Choose Workforce Intelligence Options That Help Transform Your Business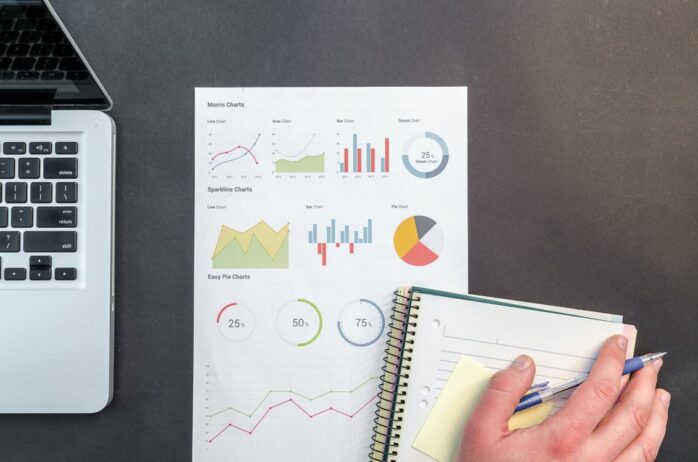 As you search for workforce intelligence options, look to those that provide you with the best clarity and knowledge. Like Revelio Labs would say, "The best workforce data options are those that bring you the best insights." With data tools like these, you'll stand to gain real-time solutions that help your business reach its potential.